Rihanna stood by her man, as Chris Brown headed back to court on Wednesday.
The star accompanied her on-off boyfriend at the probation hearing in LA, where he faced allegations that he had lied about completing the community service he was sentenced to after assaulting Rihanna in 2009 - a claim which he has branded 'ridiculous'.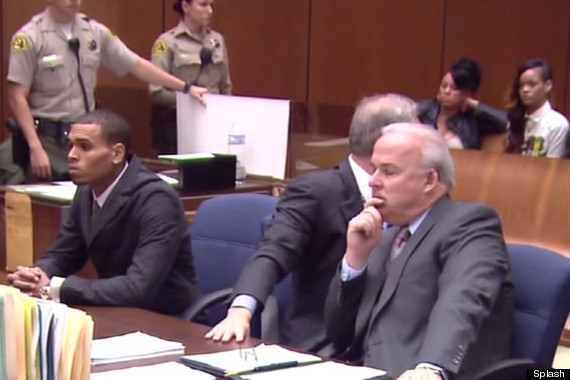 Rihanna sat in the viewing gallery supporting Chris
RiRi was seen sitting in the viewing gallery behind Chris with TMZ reporting that she 'blew him a kiss and said some supportive words to him before he entered the courtroom'.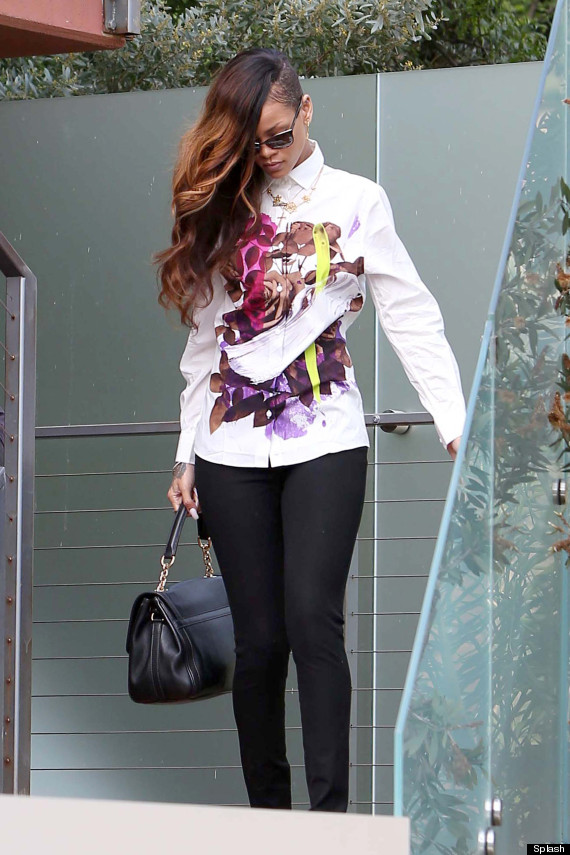 Rihanna leaves Chris's house ahead of court
Before the hearing Chris took to Instagram to blast the allegations, demanding that he is given respect.
"I can handle the hate but enough is enough yo! 'Im a human being and I honestly think I deserve respect i'm sick of being accused…I'm just tired of this sh**," he wrote.
"A day in my shoes is a day in hell."
Chris was seen in high spirits after leaving the courtroom, laughing and joking with pals in his car ride home.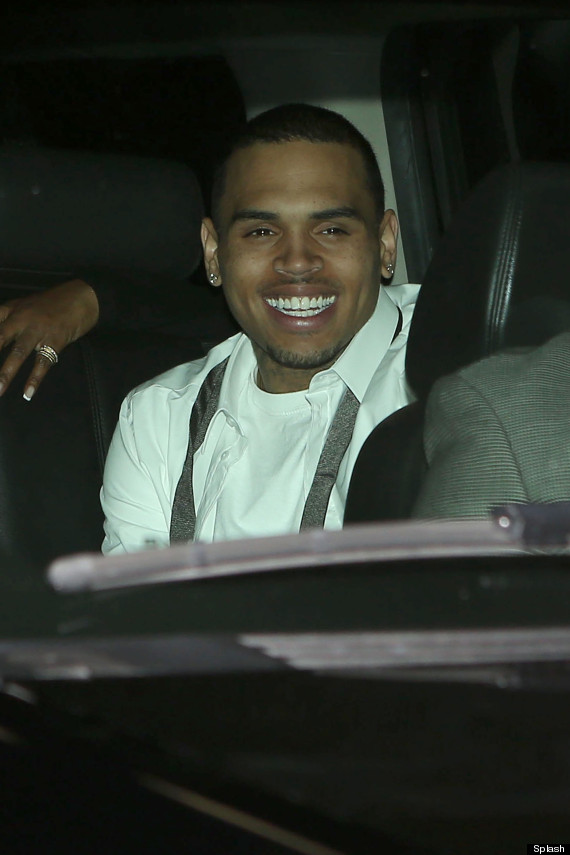 Chris was in high spirits as he left court
His lawyer, Mark Geragos, later gave a press conference after the hearing, where he said: "I have never had a client who has been tortured like Chris Brown has."
He also added that Rihanna had been lending her support and is unimpressed with the allegations.
"[She's] completely supportive," he said. "She thinks it's utterly ridiculous to him.'"
Chris is due back in court on 5 April.
HUFFPOST UK CELEB ON FACEBOOK | FOLLOW US ON TWITTER