Ben Affleck's glorious Awards Season continues, with his film 'Argo' picking up BAFTA's biggest prizes - Best Film, and Best Director.
Accepting his gong for Best Director, Ben Affleck reflected on the turnaround in his creative fortunes, since he moved behind the camera, after becoming something of a laughing stock in films like 'Pearl Harbour' and 'Gigli'.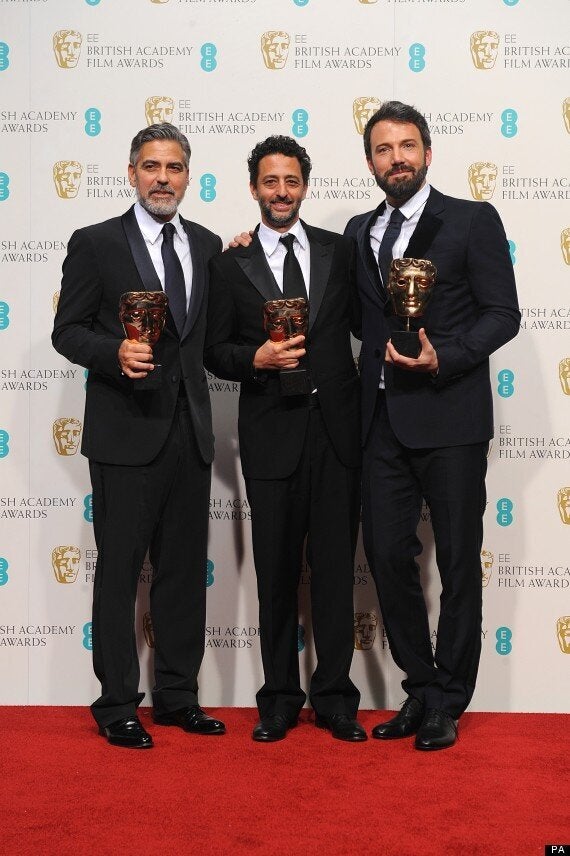 Ben Affleck with his 'Argo' production partners, George Clooney and Grant Heslov
As well as thanking the crew, his wife Jennifer Garner and children, Affleck reflected: "This is a second act."
"And you've given me that, this industry has given me that. So I'd like to dedicate this award to anyone else who is looking for their second act."
Pictures from the press room at the Royal Opera House, where the winners go straight after collecting their gongs..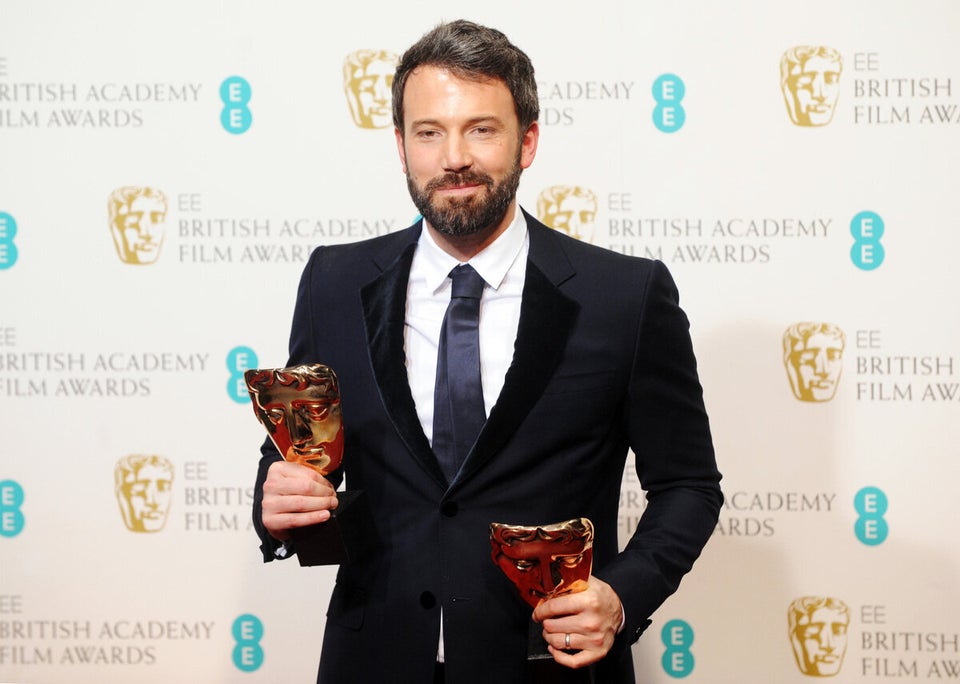 BAFTA Film Awards 2013 - Press Room
'Argo' also picked up an award for Best Editing, for the film about the CIA's efforts to release US hostages from Iran, through the masquerade of an overseas film project. Screen veteran Alan Arkin was nominated in the Best Supporting Actor category for his role as a Hollywood producer, but lost out to Christoph Waltz for 'Django Unchained'.
It looked like Tom Hooper's adaptation of 'Les Miserables' could scoop the evening's biggest prizes after collecting two of the early awards but, from the acting categories, only Anne Hathaway won Best Supporting Actress. She is now a firm favourite to repeat her success at the Oscars in a fortnight.