The BAFTA Awards 2013 is probably an evening Eddie Redmayne would rather forget.
The popular young star of 'Les Miserables' had cut a dash on the red carpet - having his photograph taken with fans and talking to press - before the ceremony began, but was forced to miss his presenting slot on stage at the Royal Opera House after he was taken suddenly ill with a nasty bout of food poisoning.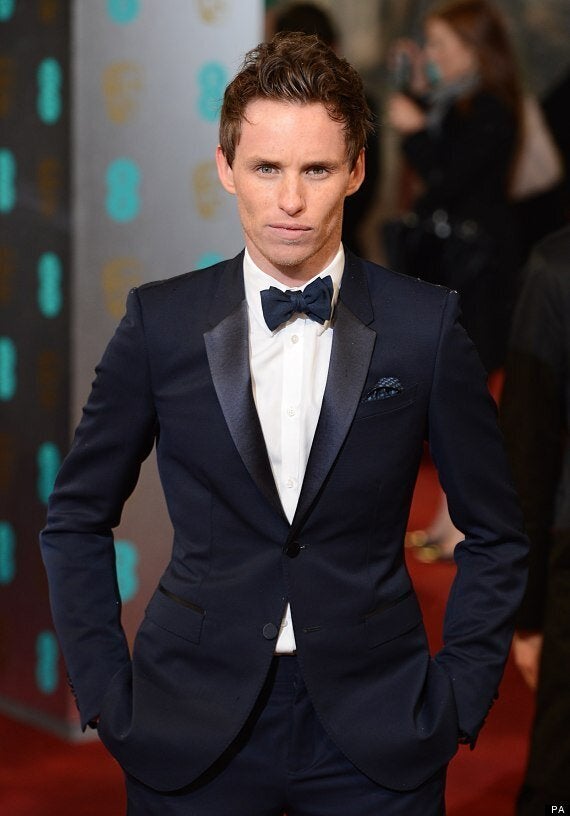 Eddie Redmayne on the red carpet - was he already feeling it?
Actress Sally Field turned up alone on stage quite early in the evening, and told the audience, "I was supposed to be out here with Eddie Redmayne, he seems to be puking his guts up back there."
Later on, when Anne Hathaway collected her statuette for Best Supporting Actress in 'Les Mis', she remembered to give her co-star a sympathetic call-out...
"Eddie, feel better. I'd be holding your hair back, but.. you know.
"Food poisoning's just the worst."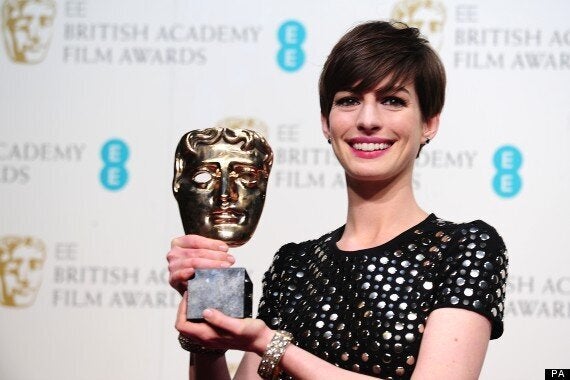 Anne Hathaway remembered to share her sympathy for her 'Les Mis' co-star as she collected her award
Redmayne would have enjoyed his night, had he been able to stay in his seat. The big-budget, big-screen adaptation of stage musical 'Les Miserables' notched up an impressive four BAFTAs. As well as Hathaway's triumph, Tom Hooper's film won awards for Production Design, Hair and Makeup, and Sound.
PICTURES: At least Eddie was around for the Red Carpet arrivals..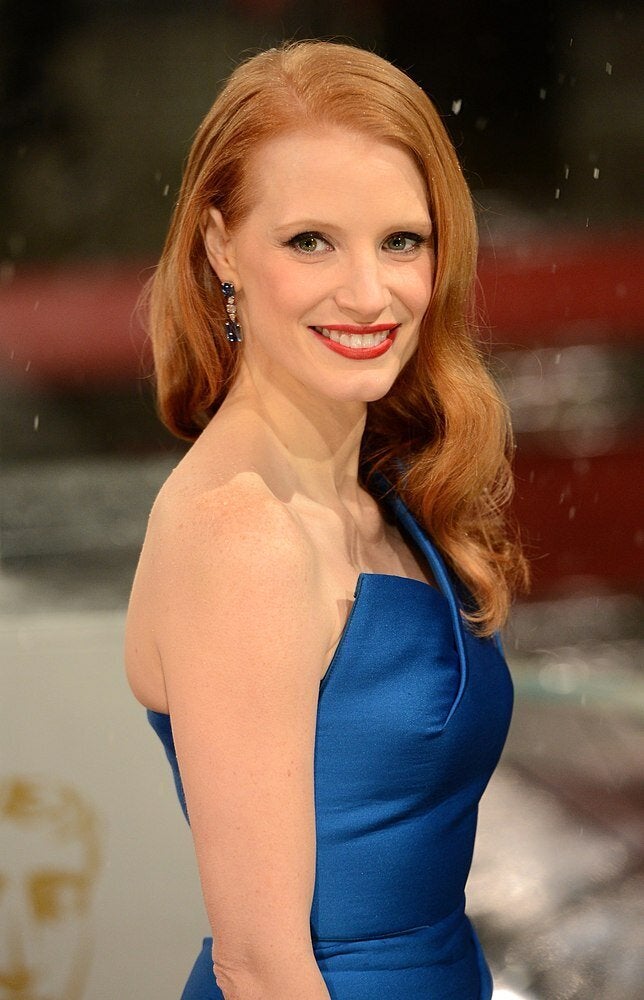 BAFTA Film Awards 2013 - Arrivals
Related