Joe Pasquale has been voted off Dancing On Ice after losing a skate-off to Keith Chegwin.
The pair received the lowest number of public votes of all the contestants, but when it came down to the judges' final decision, all four unanimously said they wanted to keep TV star Keith in.
Comedian Joe said: "It's a shame, but when you watch the shows back and everyone says there must have been highs and lows - I haven't had any lows the whole time, it's been all highs." When asked if there had been any rivalry between himself and his friend Keith, he said: "The only competition I've had over the past five weeks has been with myself."
He joked that as he was departing the show the jockstrap he had been wearing would be available to bid for on eBay tomorrow.
Head judge Robin Cousins had earlier dished out some of his highest praise to TV presenter Keith. After watching his performance, he told him: "I don't think there was one person in this room or at home who didn't have a good time watching you on the ice. You're just moving with such confidence now, it's just lovely to watch."
As the judges gave their reasons for wanting him to stay, former champion skater Robin said he simply showed much better technical skills on the rink than Joe.
The theme was "love week", with Olympic bronze medal-winning gymnast Beth Tweddle receiving some of the highest scores.
Presenter Christine Bleakley asked the judges if now, as they were around halfway through the series, they thought anyone did not deserve to still be in the ITV1 show. Former Pussycat Doll Ashley Roberts said: "The bar was raised so high last week that there was just a few performances where I was just wanting more."
Her fellow judge Jason Gardiner said that he was most disappointed with Coronation Street star Samia Ghadie, who he said despite showing a promising start at the beginning of the competition, had now "plateaued".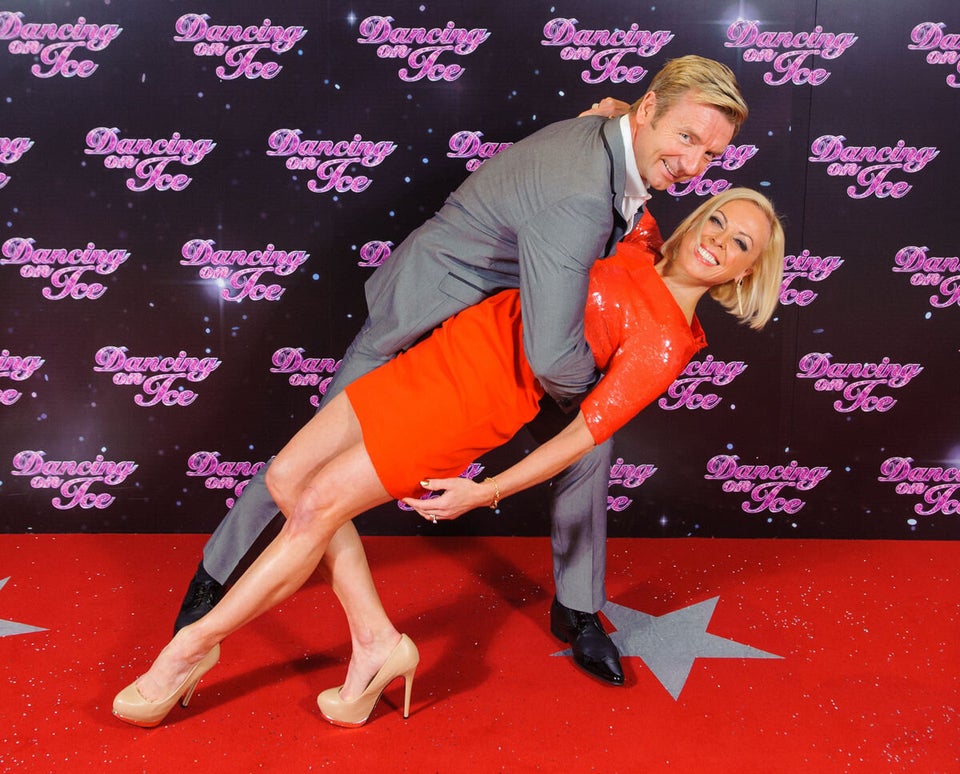 Dancing On Ice 2013 Launch