Over the years Pope Benedict XVI has received more than his fair share of gifts from world leaders, including presents from Queen Elizabeth, Barack Obama, Tony Blair and even Silvio Berlusconi.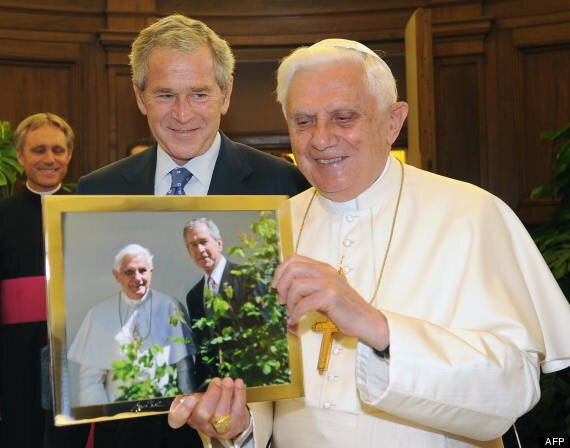 Pope Benedict XVI receives a picture from US President George W. Bush in 2008.
There was a picture of George W Bush from George W Bush, a statue of Mother Theresa, footballs, books and paintings to name but a few. But now that the Pope has resigned, what is he going to do with all the presents?
Take a look below at all the gifts Pope Benedict XVI has been photographed receiving: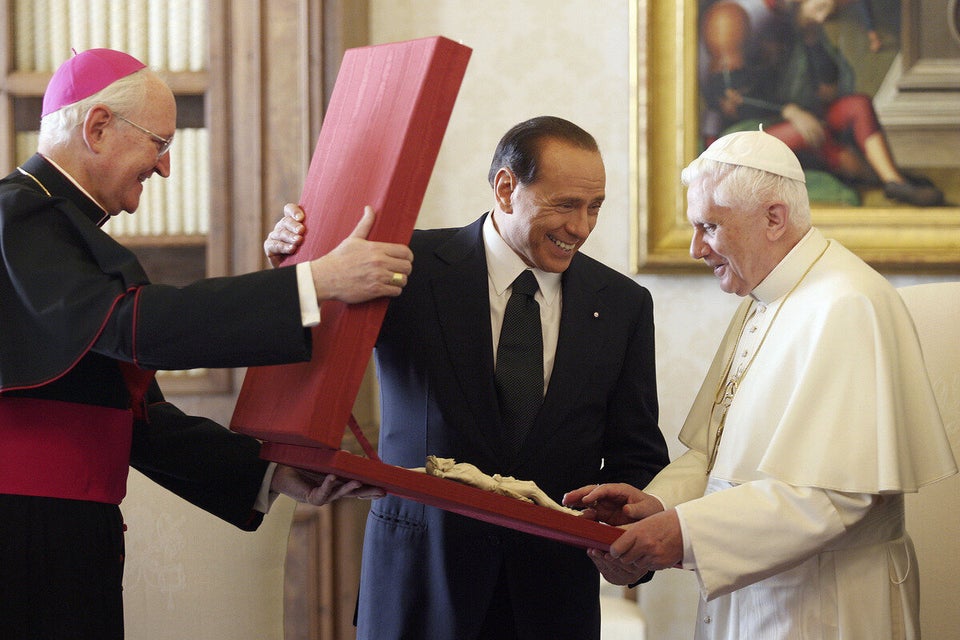 The Pope Receives Gifts