Middle-class children are more likely to be obese than those from poor families, researchers revealed on Tuesday.
The findings undermine the long-held belief that childhood weight problems are most common among economically-deprived communities, scientists said.
By charting youngsters' obesity levels and where they lived, the team at Leeds Metropolitan University found that those in "middle-affluent" areas of Leeds were more likely to be very overweight than those in very poor or very wealthy postcode areas. The trend was particularly high among girls.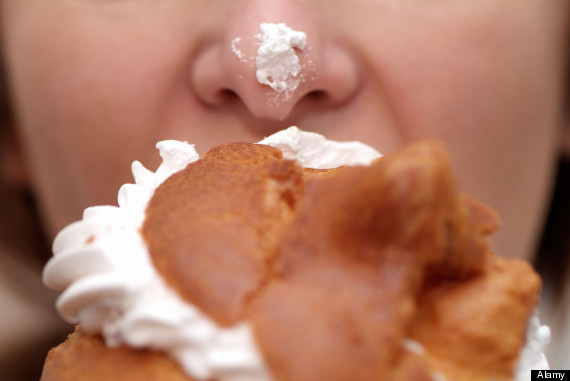 The results counter previous claims that childhood weight problems are common in poorer communities
Dr Claire Griffiths, who led the study of 13,333 schoolchildren over three years, said: "Although the prevalence of obesity is higher than desirable across the whole city, it appears that children living in the most deprived and most affluent areas of the city are at the lowest risk, with boys and girls following different patterns.
"These results could help make informed decisions at the local level including the allocation of health promotion resources.
"This is especially important now in the light of the recently enhanced role for local governments and authorities with an increased focus on locally-led action in the UK to tackle childhood obesity."
LIKE HUFFPOST UK LIFESTYLE ON FACEBOOK | FOLLOW US ON TWITTER
Researchers say the findings contradict the conventional "deprivation theory" which suggests childhood weight problems are linked to poverty - a belief aired last month by public health minister Anna Soubry.
Ms Soubry said it was "heartbreaking" that many of the families who were at greatest risk of obesity were among the poorest in the country.
The Conservative MP for Broxtowe, Nottinghamshire, told the Daily Telegraph:
"When I go to my constituency, in fact when I walk around, you can almost now tell somebody's background by their weight.
"Obviously, not everybody who is overweight comes from deprived backgrounds but that's where the propensity lies."
Leeds Metropolitan University said the team's approach was "novel" in the context of obesity studies. The large sample size covered the whole city, one person took all the measurements in a bid to make the data highly reliable and sophisticated techniques were used to process the statistics.
The project was part of a collaboration between Leeds Metropolitan University, Leeds City Council and the Education Authority and is published in the International Journal of Obesity.