A woman who survived a botched butt implant procedure has spoken for the first time about the surgery which nearly cost her her life.
She has now spoken to US talkshow host Trisha Goddard about the harrowing experience in a show entitled: "My extreme butt implants nearly killed me".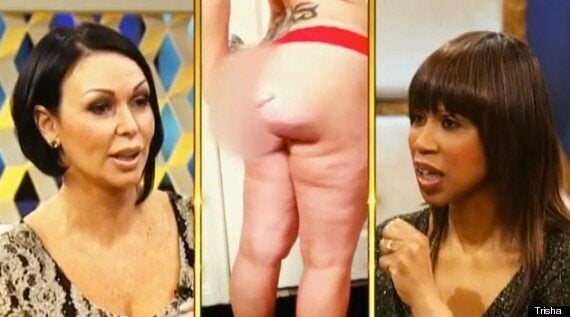 Renee speaks to British talkshow host about the buttock implants which nearly killed her
In previews of the NBC show obtained by Radar Online, she explains: "I was showing my girlfriend how I could reach up under the implant and it just kind of flipped and freaked me out.
"I started to get really sick. I couldn't breathe."
Admitting she is still in "considerable pain" since the removal of the implants, she produces them in the studio to horrified gasps from the audience.
In the original footage (below), Renee's thong-clad bottom is all that can be seen, with one buttock sporting a strangely flat surface - namely an implant that has become dislodged.
Her hand comes into view and she manipulates the implant, turning it around until it sits in the correct position.
Her voice is heard explaining: "This is my implant flipping backwards. I don't think an implant is supposed to do that."
The clip, which hit the online world in September last year, has since been viewed an astonishing 1.5 million times on YouTube alone.
Keen others do not make the same mistake as her, Renee tells Trisha: "Love the skin you're in. Please don't go and do this stuff to yourself.
"If more people would come out and tell their stories then less women would go and do this."
Renee has not revealed the name of her surgeon, although a Dr Philip Craft told the New York Daily News the procedure probably went wrong because the implants were so large.
See more plastic surgeries gone sour...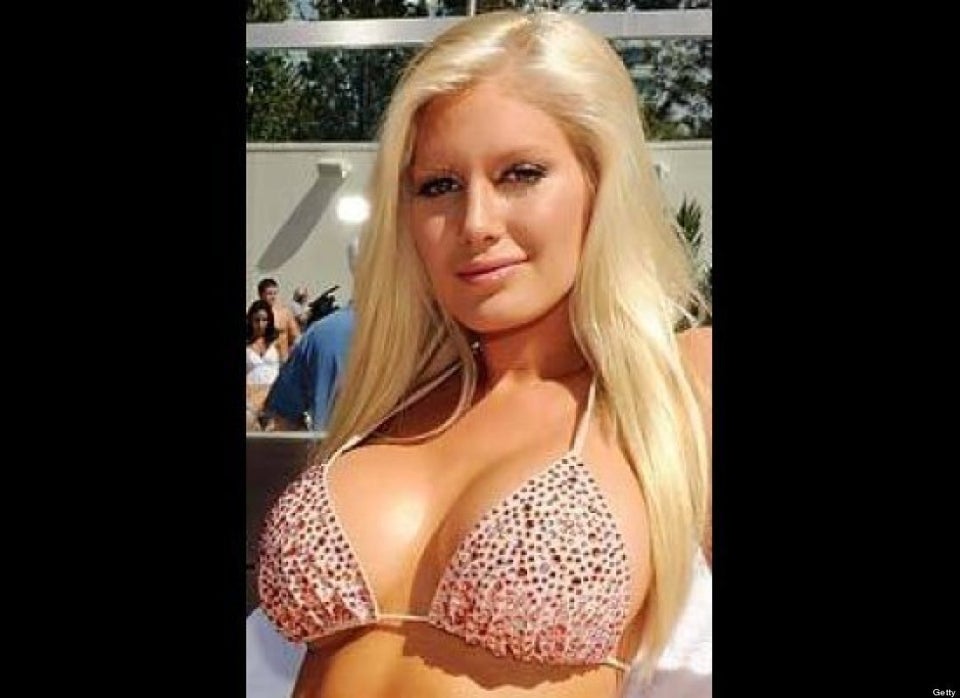 When Cosmetic Surgery Goes Wrong