Robbie Williams has spoken out about his fears for Justin Bieber. He said: "It's inevitable that someone like Justin Bieber will hit a hard time. You hear about everybody going, 'You're sh**'. And you go 'f***, I'm sh**, I'd better go and do something else'. And it gets to you."
With his troubled early years behind him, Williams is celebrating his 39th birthday with his wife Ayda Field and baby daughter Teddy this Wednesday. Having sold over 70 million records worldwide, Williams is now the best-selling British solo artist in the UK.
The pop legend will play a 15-date stadium tour, starting in Manchester on 19 June 2013, to support his number one album 'Take The Crown' and said he is determined to put his "stamp down" on pop history before he turns 40.
For his first solo tour in over six years, he will be joined by fellow 'cheeky' singer Olly Murs.
At a press conference, Williams said: "I'm buzzing. I'm ready to go... I'm at a place in my career where it's time to put my foot down and go, 'This is what I do.'
"I'm nearly 40 and I don't know how many times around I'll get given this opportunity. I want to go and seal my place in pop history and go off and deliver a tour of great magnitude, while I'm still capable of doing it."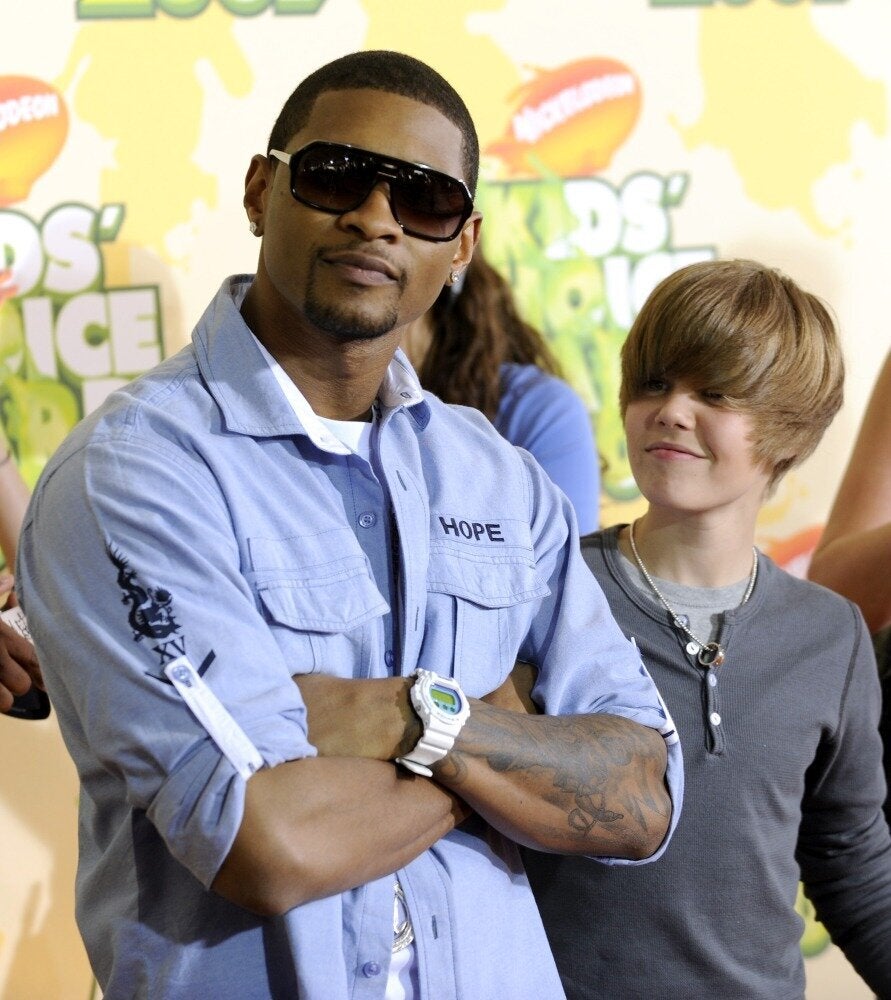 Justin Bieber