The world's fittest pensioner is refusing to take it easy in 2013 - tackling THREE major fitness championships at the age of 93.
Sprightly Charles Eugster - a body builder and rower - will be the first person to enter all three challenges and is determined to succeed in each one.
The retired dentist decided to start running and rowing at the age of 85 after noticing he was putting on weight and losing muscle.
He joined a body building club and began three intense work outs each week - before enlisting the help of a personal trainer aged 89.
Dr Eugster has even been able to start creating new muscle - something that gets harder with age - as well as picking up medals at fitness competitions around the world.
This year, he will tackle the World Masters Rowing Regatta in Italy, the World Masters Athletics Championships in Brazil and the European Strenflex Championships in Switzerland.
Grandfather-of-two Charles, who lives in Uitikon, Switzerland but was born in London, said his next goal will be to have a beach body at the age of 94.
He said: "Exercising is like brushing your teeth or washing.
"If you don't do those things, something nasty happens. Staying fit at 60-plus is vital for quality of life.
"My main motivation to start was because I was losing muscle mass, my body was deteriorating and I was very vain.
"I wanted to turn the heads of the sexy 70-year-old girls on the beach.
"I've never done athletics before, it was something new. I take the ideas to show people that you can start something new at any age, it doesn't matter how old you are."
Could these tips help you stay in shape?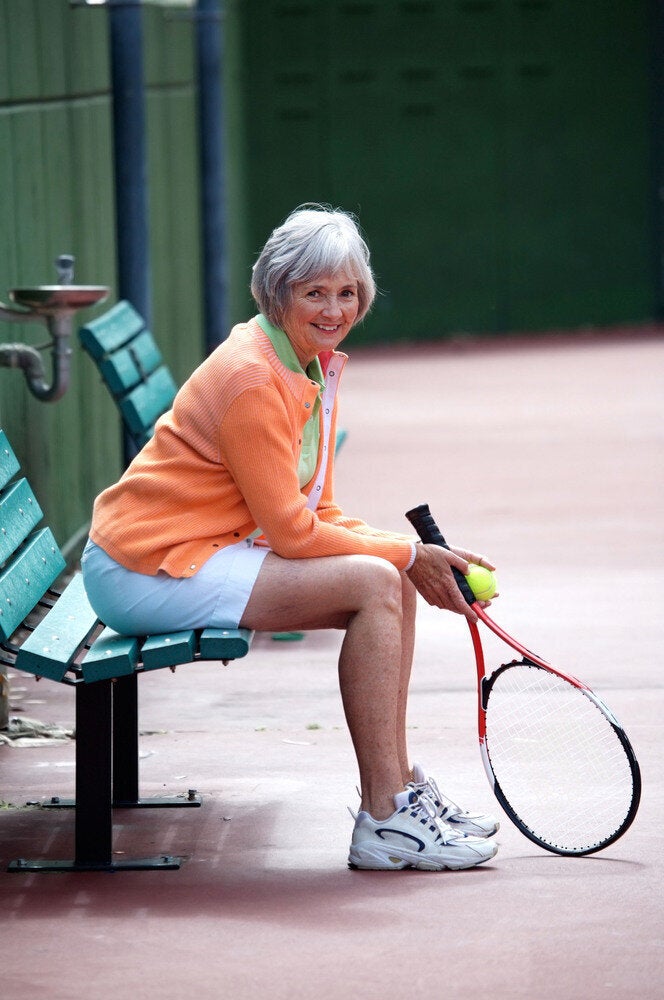 Age UK Tips On Staying Healthy
Charles, who was born in 1919, began a gruelling workout regime at the age of 85 and became a fitness ambassador for a gym chain five years later.
He lost almost two stone in the first year of working out and now works with a personal trainer to keep up his hard work.
They continuously experiment with different training regimes, diet and natural food supplements.
Charles, who has two grown up sons, added: "There is very little information about training methods, diets or parameters for the healthy aged above 70.
"This means we are exploring an unknown field.
"What we have planned for this year is something new, we want to see if I can take part in an athletic competition, the World Masters in Athletics.
"We are trying to train me for 100m running, something I have never done before.
"I might consider swimming. If I can develop my swimming technique I will also try to take part in a men's international competition.
"The secrets of healthy old living are three factors. One is work and the other is nutrition and the third is exercise in that order.
"What I hope to achieve is to change the world. Get a new body and start a new life."
Charles will compete at the World Masters Rowing Regatta in September in Varese, Italy.
Then in October, he will tackle the World Masters Athletics Championships in October in Porto Alegre, Brazil - 50m freestyle swimming, 100m sprint, shot put and discus.
In 2008, he won the World Strenflex Decathlon Championships in the 80+ category, as their oldest contestant.
A year later, Charles won the Van Der Merwe Cup, an international fitness decathlon in Switzerland, with the highest number of points scored in any age group.
In November 2009 he was crowned Strenflex Swiss Champion, scoring higher in each exercise than previously and in 2010 he racked up the highest number of points in a Strenflex competition.