Sol Republic's 'Tracks' headphones (£79.99) are solid, well-designed, powerful -- and totally overshadowed by the fact that they're virtually unbreakable, and thus impossible to stop fiddling with.

The 'Tracks' are the lower-end headset in Sol Republic's over-ear range, which also include the Tracks HD (£99.99) and Tracks Ultra (£149.99). They feature the V8 sound engine speakers, a Made For iPhone in-line remote and 'SonicSoft' ear cushions, which detach completely from the headband for storage, and are made with spongey, comfortable leather.
The Tracks also feature solid build quality, and while the rubber cabling didn't inspire a huge amount of confidence it proved durable enough in our tests, which took the headphones from the streets of London to the snowy Alps and back.
All of this pales into relative insignificance, however, by the fact that for some reason the Tracks come with an indestructible headband made with 'FlexTech' plastic. You can twist, bend, interrogate and worry the headband all you want, but it won't snap:
This is tremendous fun, as you can see above - and not entirely useless. Travelling with the headphones is no longer a worry, and for the very clumsy it's probably a godsend - though admittedly we've never heard of anyone actually snapping their headphones in the first place.
That said, while the plastic didn't snap - or show any wear and tear - the glued-on padding did start to come away from the headband itself after a while. But you definitely won't bend them as much as us. We bent them a lot.
After you've had your fun with the FlexTech there isn't that much to get excited about here. These are essentially a well-made, durable pair of understated headphones, which sound good, won't break and make a ton of sense if you're at the lower-end of the show-off spectrum.
Unless you've got a lot of nervous energy, in which case they're a must-buy.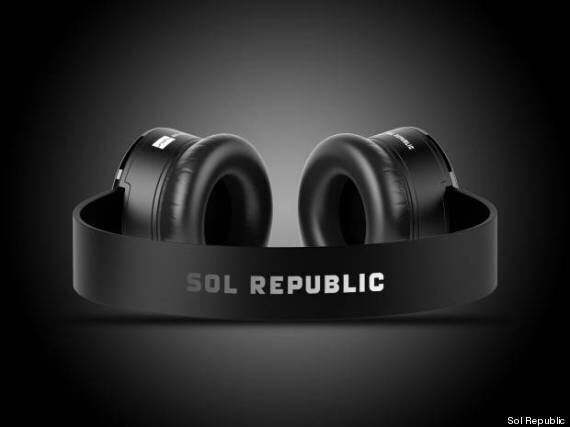 Related