Oscar Pistorius is "numb with shock" over the shooting death of his girlfriend, the athlete's uncle said today.
The death of the 26-year-old Paralympian's girlfriend Reeva Steenkamp, 29, at his luxury home in the South African capital Pretoria on Thursday has left his whole family devastated, Arnold Pistorius said.
Speaking from his home in the city, Arnold said Reeva was someone they "got to know well and care for deeply over the last few months" and that the family had all seen first hand how close she and Oscar had become and how happy they were.
"They had plans together and Oscar was happier in his private life than he had been for a long time," he said.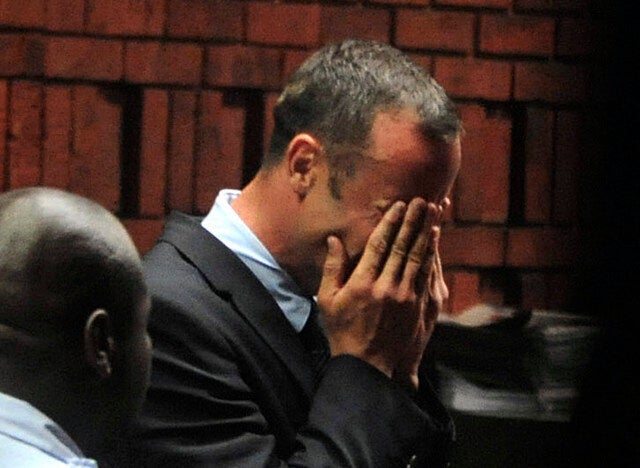 Pistorius broke down in court in Pretoria on Friday
"We are all grieving for Reeva, her family and her friends.
"Oscar - as you can imagine - is also numb with shock as well as grief.
"Obviously - at the same time - we, as a family - are also battling to come to terms with Oscar being charged with murder.
"Words cannot adequately describe our feelings. The lives of our entire family have been turned upside down forever by this unimaginable human tragedy and Reeva's family have suffered a terrible loss.
"As a family we are trying to be strong and supportive to Oscar as any close family would be in these dreadful circumstances."
Steenkamp was shot dead at Pistorius' home on the Silver Lakes Golf Estate on Thursday.
Pistorius was remanded to a Pretoria police station after a hearing yesterday, at which prosecutors said they intended to pursue a case of premeditated murder against the athlete.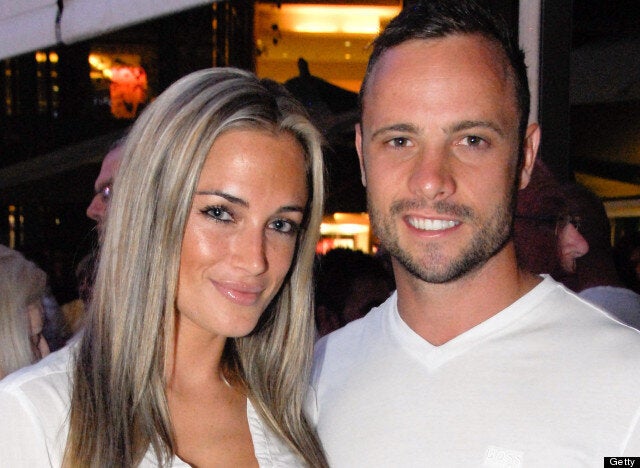 Steenkamp was shot in the early hours in Pistorius' home on Thursday
The Paralympian, who won two gold medals and a silver at the 2012 Paralympic Games in London, was met by a media frenzy as he arrived at the packed court house yesterday dressed in a sober grey suit and blue tie.
Earlier he had attempted to obscure his identity, covering his face with a jacket and a note pad as he was driven into the precincts.
The track superstar was supported by his father Henke, brother Carl and sister Aimee in court.
His arrest on Thursday triggered shock across the globe and prompted rumours that he may have mistaken his girlfriend for an intruder in what could have been a Valentine's Day surprise gone wrong.
But police swiftly distanced themselves from that suggestion and said there had been previous incidents of a "domestic nature" at Pistorius' property.
His family have already issued a statement in which they vowed to fight the murder charge in the "strongest terms".
Arnold Pistorius reiterated this today, saying: "After consulting with legal representatives we deeply regret the allegation of premeditated murder.
"We have no doubt there is no substance to the allegation and that the State's own case, including its own forensic evidence, strongly refutes any possibility of a premeditated murder or indeed any murder at all."
Related