The life of Yoko Ono, who turns 80 today, can be divided into four distinct parts, each of which regarded separately would mark her out as unusual. Collected together, they're nothing short of remarkable.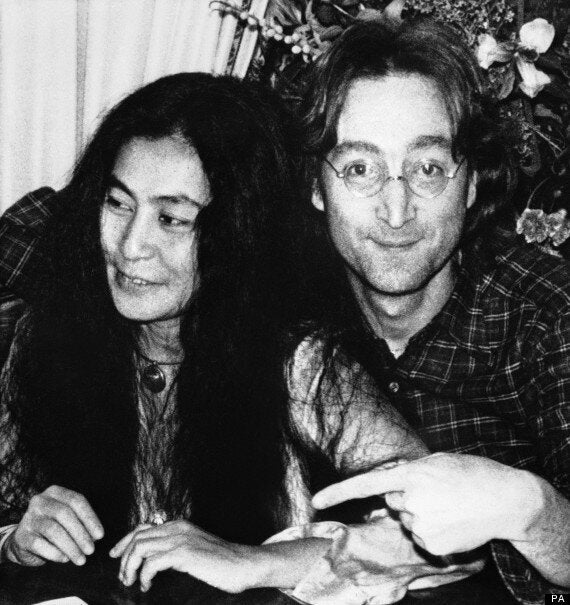 First there was pre-John, which already had a lot in it by most standards … her birth into a privileged Japanese family, torn apart by war, her move in the 1960s to New York where she established herself as an avant-garde artist and musician, and married twice, before moving across the Atlantic.
1960s London brought her fateful meeting with John Lennon, the most maverick member of the world's biggest band. By mid-1968, she had begun influencing him in ways - musically, politically, romantically - that enraged Beatles fans who wanted their entire favourite mop-topped four to stay fun-loving, carefree and, above all, single (strangely, these same fans had always accommodated Cynthia, John's first wife, just as they did Jane Asher, Paul's lady - presumably these fair ladies seemed less threatening to the status quo - bit of an insult, really).
If George Harrison brought eastern consciousness to the Beatles with his Shankar and Mahirishi-influenced tunes, Yoko stretched Lennon even further afield with her Japanese aesthetic, her idiosyncratic ideas and unabashed creativity.
Searching for something meaningful after his band's 'bigger than Jesus' success of the decade, Lennon was utterly hooked. Of all the women in the world at his fingertips, it was this unglamorous, inexpressive older-than-him Japanese lady who swooped in and took her place beside him, leaving a dumbfounded Cynthia and a trembling son Julian (to be comforted with McCartney's tune 'Hey Jude' when Lennon upped and left to marry Yoko in 1969).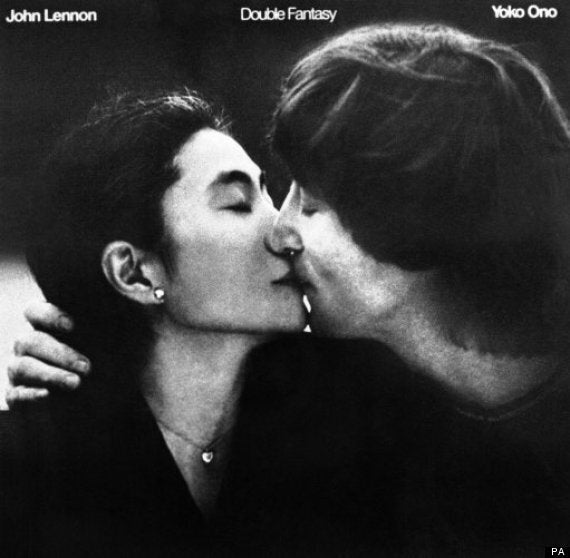 Lennon called Yoko Ono "the most talented unknown artist in the world"
A generation-defining period for the pair followed, including political activism, the official Bed-In for peace in Amsterdam (1969), the unofficial bed-in in Abbey Road Studios, while the Fab Four were recording 'Abbey Road', while Yoko lay there. She had actually been injured in a car accident, but these minutiae weren't allowed to interfere with the myth of this siren-like figure, determined to separate her man from his flock. By the time the album was released, Lennon was working instead with the Plastic Ono Band.
When the Beatles duly disbanded, McCartney was among the most vocal of those blaming Yoko's influence, and it wasn't long before John and Yoko upped sticks for a more peaceful life in Manhattan. They separated for a while - what Lennon called his "lost weekend" ie 1973 to 75 - until they reunited for a blissful five years, tending to their young son Sean, and living happily in the Dakota Building.
8 December 1980 marked the abrupt end of this chapter, when Yoko witnessed the murder of her husband in the building's entrance. Years of seclusion followed, during which time she became an enigmatic figure, tucked away in the Dakota, raising her son, with tiny anecdotes - her lack of sleep, her arguments with Paul McCartney over songwriting credits - all adding to the myth surrounding her. If Jackie Kennedy was one of the Garbo-like figures taking a turn around Central Park, Yoko was the other.
But, more recently, she has confounded this myth with a re-emergence, both to harness and protect her late husband's memory - from Strawberry Fields in Central Park opposite their apartment, to John's childhood home Mendips in the heart of Liverpool. She has continued to shout their message of peace, she's shared a concert stage with Ringo Starr, and even big hugs with McCartney along the way.
Appearances on chat shows have revealed her as a smiling, witty woman, full of jokes, anecdotes and flirtations, a million miles away from the quietly-spoken, unsmiling figure who somehow seduced pop's great prince away from us. 40 years after she enraged and perplexed Beatles fans and sealed her place in the public consciousness, it has become increasingly evident how she did it.