Tesco has asked police to investigate claims that dozens of its customers' Clubcard accounts may have fallen victim to an online fraud.
The supermarket said it was also conducting an internal investigation into "a small number of incidents" where Clubcard vouchers are alleged to have been stolen from internet-operated accounts.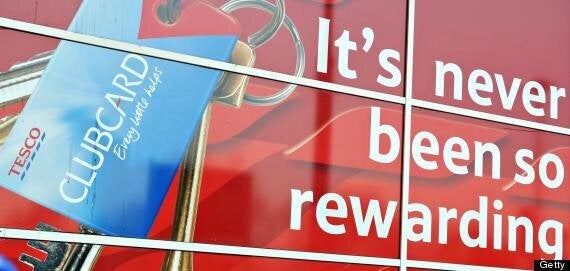 Tesco has urged customers to contact them if they think their accounts have been affected
Among the complaints made by customers are reports that users logging into their Clubcard online accounts have found hundreds of pounds worth of vouchers missing, while others have been unable to log on.
Other loyalty card members told consumer website MoneySavingExpert.com that Tesco's customer service staff had informed them vouchers had been spent miles away from their homes.
It is understood that the number of complaints received by Tesco is significantly less than 100, while a handful of customers have been reimbursed.
A spokeswoman for Tesco, which has around 16 million Clubcard members, said: "We have launched a thorough investigation into a small number of incidents and referred the matter to the police.
"In the meantime, we'd like to ask any customers who believe they're affected to contact us directly so that we can make sure their accounts are up to date."
Dan Plant, MoneySavingExpert.com's web editor, said many of the site's users planned purchases - including holidays - in advance using Clubcard points.
"That makes these reports a huge worry for anyone planning ahead that way," Mr Plant said.
Anyone who believes they have been affected should contact Tesco's Clubcard customer service team on 0800 591 688.