A London couple who believe a mirror they owned was haunted put it on eBay - where it's now sold for £100.
"Many times since putting up the mirror, both myself and my flat mate have woken in the early morning hours screaming in pain," continues the description. "The mood in the flat turned sour. I felt constantly as if there was a sense of impending doom upon us... Both of us began to feel zombie like, as if drained of all our energy. "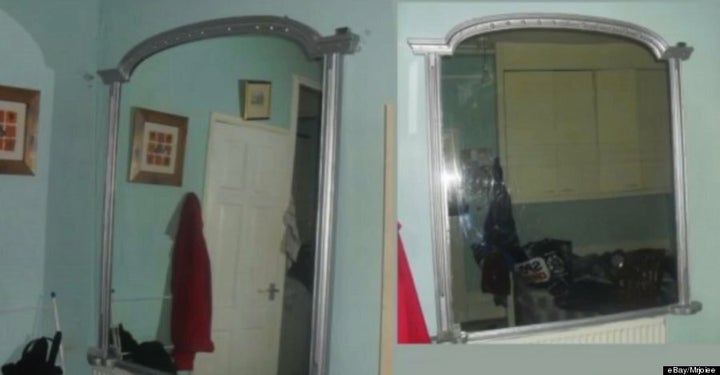 Other side-effects of the mirror, said its owners, included leg cramps, things going missing, "a sense of impending doom" and "the uneasy feeling of constantly being watched".
"Truthfully, we both love the look of the mirror, but since we put it up in our flat we have had nothing but bad luck, misery, financial problems and illness," concludes the eBay listing. "I would ideally like it to go to somebody who has experience with the paranormal/supernatural and knows what they are getting themselves in for."
Well, one lucky person is in just that position now - because the auction ended on Monday night, with just one winning bid. We do hope it was placed by Derek Acorah.