HTC has announced the 'One', its latest flagship smartphone.
The Taiwanese tech giant unveiled the 4.7-inch LTE device at a launch event in London.
The One is a sleek all-aluminium phone, in silver or black, which comes with an extremely high quality screen, dual front-facing speakers, and an innovative - though risky - 'Ultrapixel' camera which promises better low-light performance despite dropping to a resolution of just four megapixels.
The One also comes with an all-new version of HTC Sense, based on Android, which turns the phone's home screen into a 'BlinkFeed' of news articles selected based on a user's interests.
Its host of software updates also includes 'Zoe', a new photo-video hybrid mode which records before you press the shutter - and lets you share automatically remixed clips online free.
It also continues to develop HTC's commitment to audio, with 'Beats' audio, powerful speakers, dual microphones and a 'karaoke' mode built in to the audio player.
More than 1,000 English language media providers - including AOL and the Huffington Post - will be available for One users to choose from, divided by source and topic.
AOL CEO Tim Armstrong was at the event with HTC CEO Peter Chou to unveil the new device.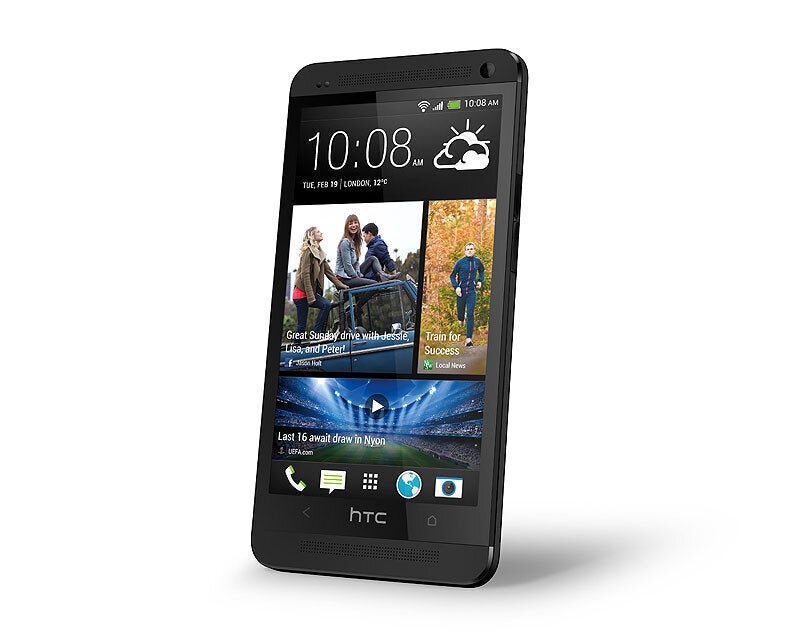 Here are the details on the key new features in the HTC One:
The One comes with a brand new camera which HTC claims will allow images with less 'noise', better low-light performance and improved mechanical stabilisation.
The trade-off? Megapixels. The One's camera is a mere four-megapixels, which the company admits is a risk compared to the eight-megapixel standard, and the 13-megapixels and up of other flagship devices.
But HTC is right when it says megapixel count is not the most important factor in a camera's quality. Instead it's focused on the 'size' of its sensor's pixels, which reportedly allow 313% more light than those on phones like the Sony Xperia Z. It can also record 1080p video at 30 FPS.
In our initial tests the camera worked well, but we can't be sure whether HTC's gamble with megapixels paid off until we get a much closer look.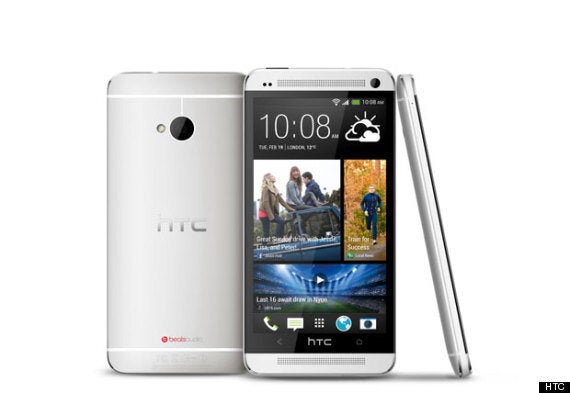 Software: HTC Sense, BlinkFeed And 'Zoe'
HTC's Sense Android 4.1.2 skin is divisive, but the new version - Sense 5 - has some intriguing and useful new features.
The stand-out is BlinkFeed, the aforementioned stream of news stories, pictures and video that constantly update on the home screen of your device. Yes, it looks a look like Windows Phone, with its live tile-style icons. And yes, you can turn it off if you want. But in our initial tests we can't see why you would. It's a neat feature which gives you quick, bullet-point updates on topics you care about, plus it looks stylish and is arguably more interesting than a row of static icons or email lists.
That said, we'd need to test the phone in more detail to really dig into its pre-selected news providers - and the inability to customise it with your own sources is unhelpful when services like Flipboard already exist.
Elsewhere HTC is making a push to promote 'Zoe', its new suite of video authoring tools designed to help you share your memories in automatically edited chunks via a free online service. The idea is you can take videos and pictures and automatically remix them (with the help of the included themes) into music video-like clips.
The potential here is quite big, but in our initial tests it proved a little bit fiddly to work with in practice - and it wasn't always obvious when we were using the normal camera or the 'Zoe' mode. We'll have to wait and see whether it turns into HTC's next big thing, or just another video app.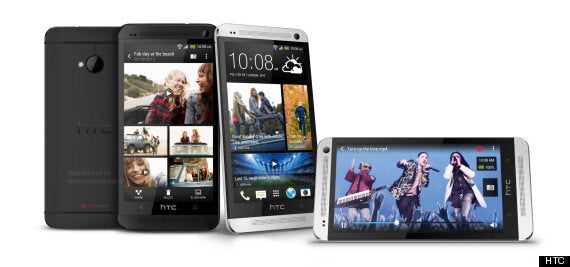 The HTC One's dual front-facing speakers are pretty impressive on their own, but when you add in its exclusive 'Beats' audio software, dual-membrane microphones for improved video sound capture and neat features like automatic volume control during calls in noisy areas, you've got an intriguing sound package all around - which we've come to expect from HTC.
Design: Polished All-Metal
The HTC One is a pretty beautiful phone. The all-metal case with integrated antennas is solid, striking and carefully put together, and the curved back (the phone is 9mm at its thickest, and 5mm at the edge) is easy and comfortable to hold.
The 4.7-inch screen is just about in the sweet spot for physical size, and the 468 PPI display is very clear and crisp. The polished-edge Gorilla Glass is a nice tactile touch. We also liked that the phone's IR-blaster (for use as a universal remote, among other things) is integrated into the power button.
As for the technical specs, in our limited hands-on the 1.7GHz quad-core Snapdragon 600 was as powerful as you'd expect, and the 2GB of RAM, 2,300mAh Li-polymer battery and 32GB or 64GB of storage (no Micro SD) are strong all around.