You know how it is, you wait aaaages for one weight loss celebrity to debut their new physique, then two come along at once.
Robbie shed 24lbs in five weeks
Debuting his new body on his official website on Monday, the Robbster revealed he shed the weight in five weeks, admitting he 'looked like Geoff Capes' after over indulging at Christmas.
"I went on a diet. Knocked out sugar (processed) and dairy.... Lost 24 pounds in five weeks," he wrote.
"I was looking like Geoff Capes after the Christmas run.. and seeing as 40 is just around the corner it's time to go all yoga and lentils... or who knows where it could all end."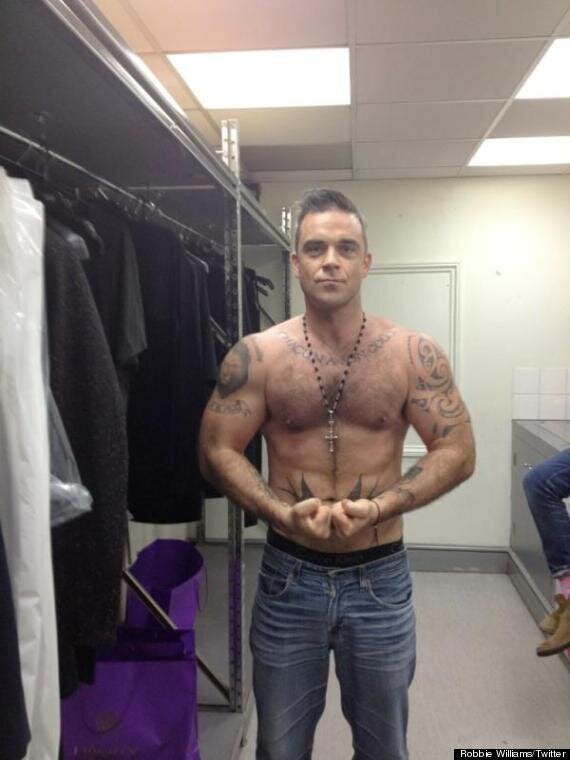 Robbie as he looked last year
But we have to say, we're loving the new streamlined Robbie.