Deep in the jungles of Thailand a military exercise is taking place which sees participants drink the blood of freshly killed cobras.
The intense survival program is part of an annual event known as Cobra Gold 2013.
It focuses on maintaining and improving military relationships among nations in the Asia-Pacific region, including the US, Thailand, Singapore, Indonesia, Japan, South Korea and Malaysia.
Scroll down for more pictures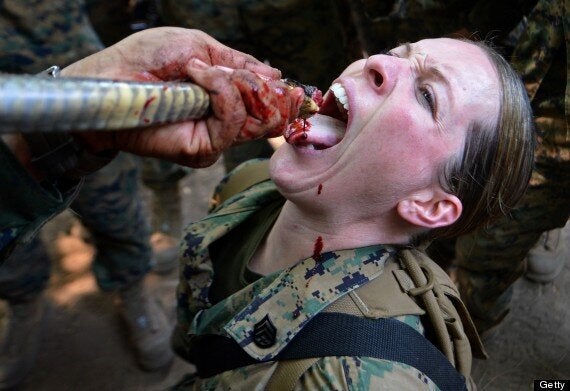 A female Marine grimaces as cobra blood is poured into her mouth
This year's 10-day drill, which is Thai-US sponsored, was held in the Sattahip district of Thailand's Chonburi province.
He said: "Drinking contaminated water could result in life-threatening problems in the jungle. If there's no water, drinking blood could be used, but as a last resort."
The 13,000 combined personnel were also trained in hunting insects and animals and how to identify poisonous plants.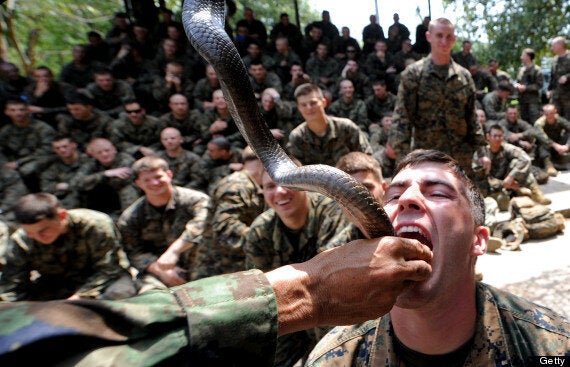 The annual exercises train military personnel on survival methods
Other operations include humanitarian projects, evacuation drills including a mock amphibious raid, and computer-simulated command post exercises.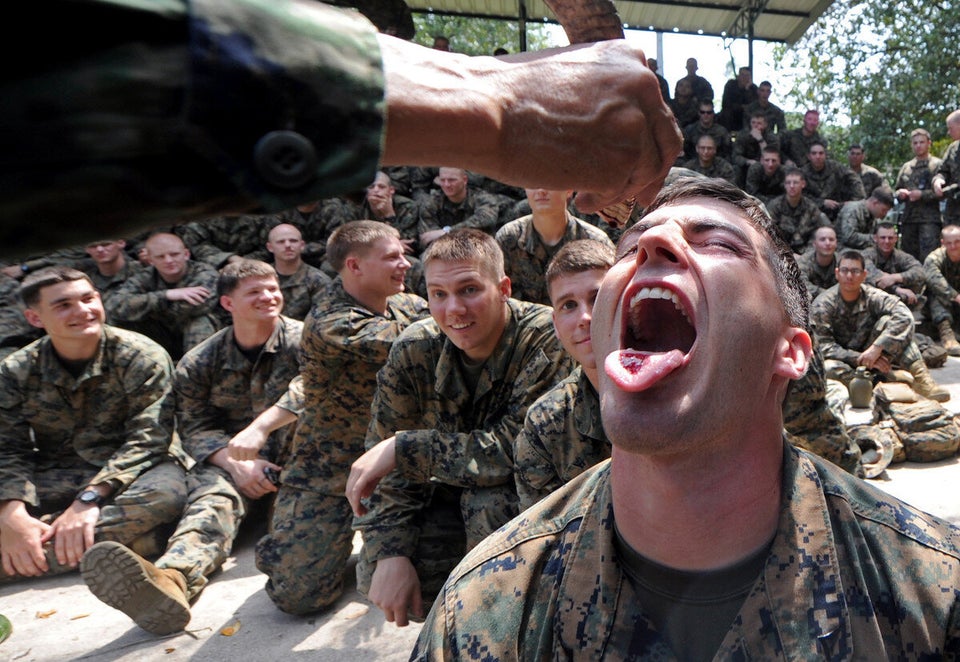 US Marines Drink Cobra Blood (GRAPHIC CONTENT)
Related