Two farm workers have died after being found in a fruit packhouse on a Tory peer's country estate.
The two men, Scott Cain, 23, and Ashley Clarke, 24, were found unconscious on Monday afternoon in the apple store at the Blackmoor Estate in Blackmoor, near Liss, Hampshire, which is owned by Lord Selborne.
Members of staff as well as the emergency services attempted to resuscitate the two men but were unsuccessful.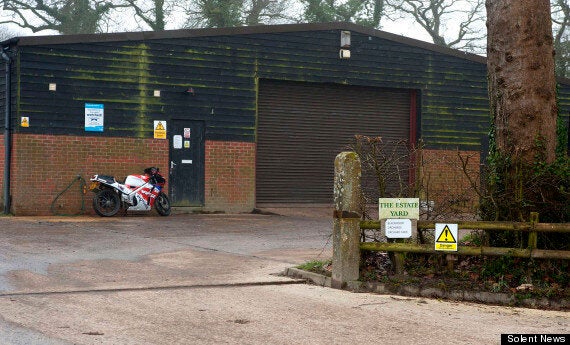 The men were found unconscious in the apple store at the Blackmoor Estate in Blackmoor
A spokeswoman for North Hampshire Coroner Andrew Bradley said that the store room used nitrogen to cool the fruit but a cause of death was not yet known.
She said: "We are still awaiting the results of post-mortem examinations and inquests are due to open on Friday."
William Wolmer, Lord Selborne's son and managing director of the estate, said in a statement: "Two members of staff at Blackmoor Packhouse were found unconscious in an apple store on the afternoon of Monday 18th February.
"Despite the efforts of staff and the emergency services they were subsequently found to have died.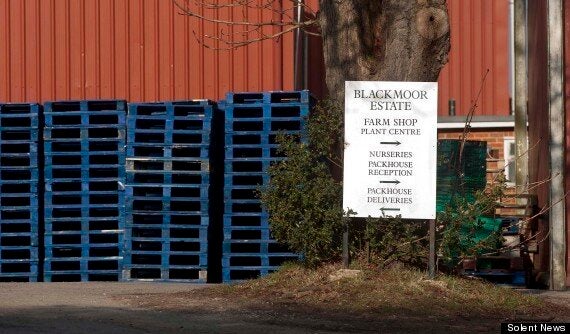 The country estate is owned by Tory peer Lord Selborne
"This is absolutely devastating news for our tight-knit community and our thoughts are with their loved ones.
"The cause of this tragic incident is being investigated and Blackmoor Estate is co-operating fully with the authorities.
"In light of that investigation it would not be appropriate to comment further at this stage."
Hampshire Police and the Health and Safety Executive have launched a joint investigation into the deaths of Mr Cain, from Liphook, and Mr Clarke, from Liss.
A Hampshire Police spokeswoman said that the post-mortem examinations were inconclusive and officers were awaiting the results of toxicology tests.
She said that police were called to the estate at 3.15pm on Monday after the bodies of the two men were found in a storage area.
She said: "Colleagues raised the alarm after the two men did not return from their duties.
"Officers from the ambulance and fire service attended and the men were pronounced dead at the scene."
Detective Chief Inspector Dick Pearson said: "These deaths are being treated as unexplained and the full circumstances of this tragic work-related incident are being investigated by the police with the assistance of the Health and Safety Executive."
Popular in the Community