In an era of footballers so spoilt and detached that one England international allegedly threw a £10,000 watch out of a taxi just because he could, the aura of Bobby Moore continues to grow.
Indisputably England's greatest ever captain, unlike the modern underachievers who continue to wear the Three Lions, few had a bad word to say about Moore.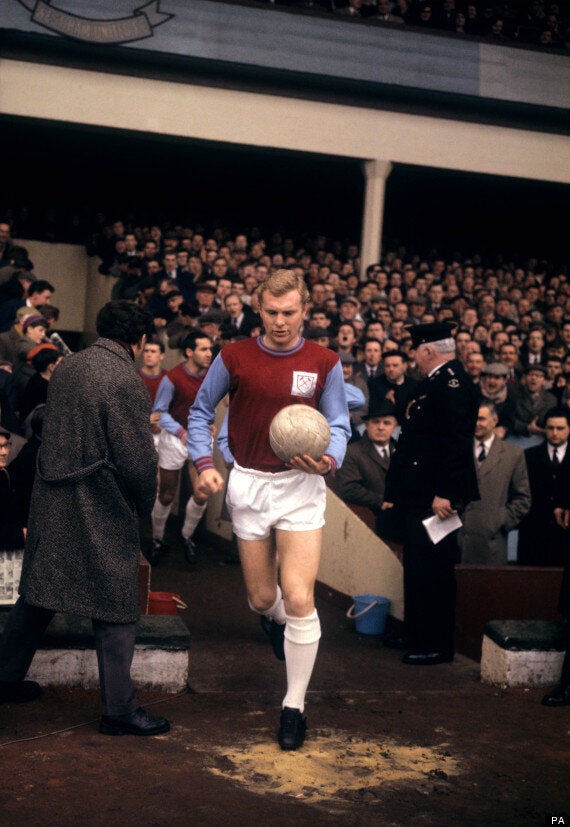 As classy off the pitch as he was on it (Pelé says he is the greatest defender he had ever played against), he played every minute of every one of his 108 international caps, clocking up 9,780 minutes in an England shirt.
Barking-born Robert Frederick Chelsea Moore made his West Ham United debut in September 1958 aged 17, against a Manchester United team depleted after the Munich air disaster seven months previously. Handed the number six shirt in Malcolm Allison's absence (due to Tuberculosis), Moore never looked back and Allison never played for the Hammers again.
Moore made his England debut on the eve of the 1962 World Cup in Chile and captained his country on only his 12th appearance as a 22-year-old later that year, after Johnny Haynes' retirement and injury to Jimmy Armfield.
The mid-60s were a glorious spell for the sandy-haired centre-back. An FA Cup and European Cup Winners' Cup winner with West Ham in 1964 and 1965, they were the precursors for 1966 and all that as England lofted the Jules Rimet trophy on home soil in the eighth World Cup.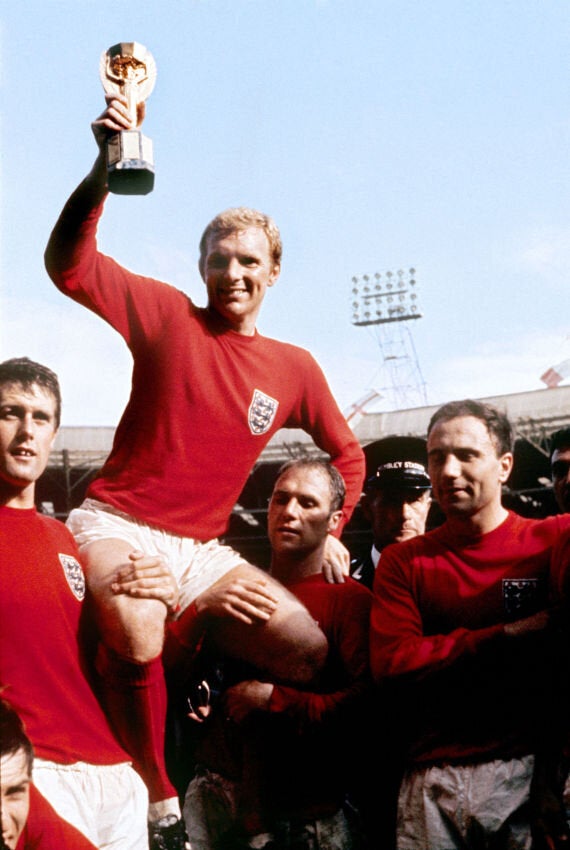 Aside from the image of Moore being held aloft by his jubilant teammates, other glorious memories include his nonchalantly expert assists for Geoff Hurst in the final,as well as the sight of him wiping the dirt from his hands to shake the Queen's hand prior to receiving the golden trinket. The latter gesture might be regarded as pretentious in this more cynical age, but with Moore it was genuine courtesy.
Build up to Brazil 1970 included the he Bogotá bracelet incident, but the tournament boasted one of sport's greatest pictures of him and Pelé. Contrast is usually pivotal to a great picture but it plays a small role in the duo's embrace as two men from different cultures, and who speak different languages, communicate like lifelong friends after sweating pounds to beat each other in unforgivable heat.
"Of course not. I need you as my captain at the World Cup next year," Ramsey replied. A Moore-less England failed to beat Poland and they would not be travelling to West Germany the net year. Both Moore and Ramsey's final England games came against Italy on a miserable November night later that year as Fabio Capello scored the only goal for the Azzurri.
Sixteen years after his West Ham debut Moore moved on to Second Division Fulham for £25,000. A year later he lined up against his former club in the 1975 FA Cup final in a bittersweet occasion as Fulham lost 2-0 thanks to an Alan Taylor double.
Having rubbed shoulders with George Best and Rodney Marsh at Craven Cottage, he followed the mavericks across the pond to promote US soccer before doing likewise in Denmark with Herning Fremad, retiring after 20 years playing football in 1978.
An unsuccessful managerial career preceded the obvious transition into punditry, but in April 1991 he underwent an emergency operation for suspected colon cancer. On 14 February 1993, he publicly announced he was suffering from bowel and liver cancer; which had spread by this stage.
Three days later, he commentated on England against San Marino at Wembley in what was to be his final public appearance. On 24 February, at 6.36 am, he died at the age of 51.
Outside Wembley and outside Upton Park, his legacy is remembered with two impressive and deserving statues that are a reminder that there was once a time when parents could look to footballers as actual role models.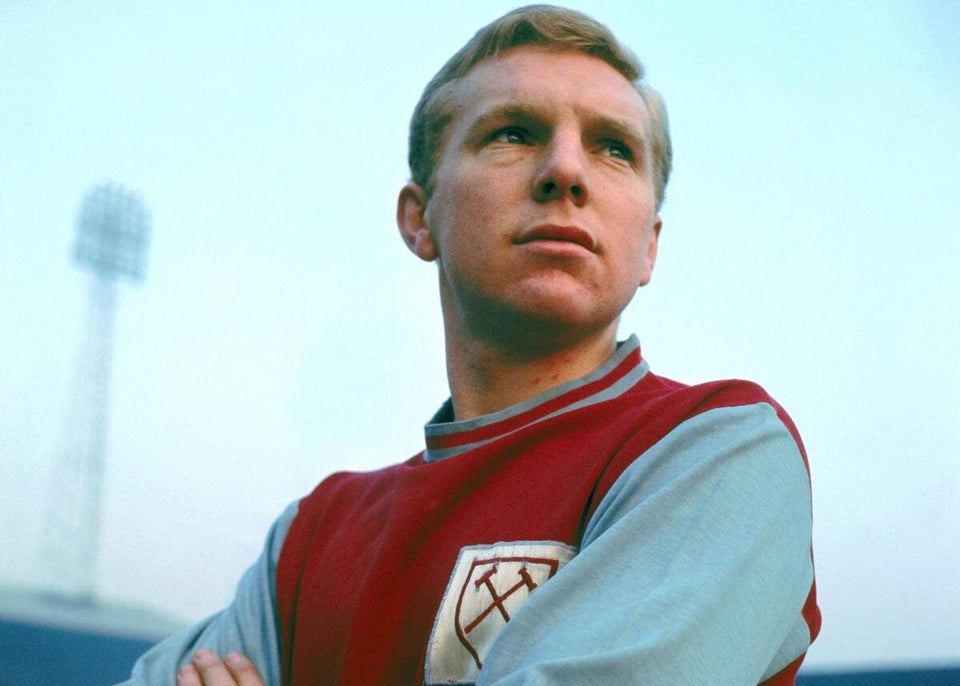 Bobby Moore, 1941-1993