A row has erupted between a London university and a group of Muslim students after the institution was accused of closing a room dedicated to the students' Friday prayers.
City University has denied closing the room, with a spokesperson insisting: "There was never one (a room) in the first place".
"The university has never had a dedicated room for Friday prayers. Shared space in the university was allocated for this purpose," the spokesperson added.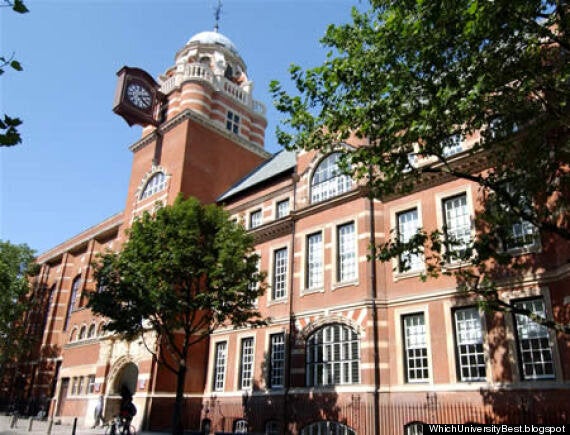 City University has been accused of discrimination after allegedly closing a Friday prayer room used by Muslim students
The Muslim Voices on Campus (MVOC) group claims it has been unjustly targeted and say the institution is discriminatory.
Wasif Sheikh, head of MVOC, told the BBC: "We feel we are being unjustly targeted. All of our sermons are open, we welcome all students and all staff.
"But when you start submitting your sermons to be monitored and scrutinised then there's a chance for it to be dictated what's allowed and what's not allowed. We, as students, don't accept that."
City has defended its scrutiny of the group, saying: "Friday prayers were deemed university events open to all students and staff, and are not solely a student or student society event.
"As such the university needs to be assured of the quality and appropriateness of what is being delivered and that all students eligible to deliver prayers and sermons are considered equally and given the opportunity to do so."
City added it had "repeatedly" asked the students leading the Friday prayers to work with the university's Imam to "ensure that the process for selecting students is transparent and that the content of sermons is made known to the University in advance and is freely available afterwards for those unable to attend".
The university's spokesperson added: "Despite repeated requests and assurances, the information from those students leading Friday prayers was not forthcoming. Whilst this was a disappointment, the university could not continue to condone an activity taking place on its premises where it cannot exercise reasonable supervision."
The campaign is now gaining momentum after several students at the university posted videos on YouTube advocating their support. One first-year student says: "I'm very very angry and upset about the situation happening, in which the university has taken away Jummah facilities on campus."
"Being a Muslim, our religion is a big obligation to us, as are Friday prayers. We need to take it seriously and urge other brothers to take it seriously."
He adds: "As a result of this, I am reconsidering my place at the university. I urge the university to rethink their decision. If they don't, I think Muslims and other international students will go elsewhere."
The campaign has garnered the support of the student union's vice president of activities, Helen Jeyakumar. The student officer posted a video on YouTube publicly backing the group. "I'm supporting MVOC because I believe every student deserves the right to pray," she says. "And not only just to pray but to have the facilities to pray.
"And that's something we really lack here at City University. It's unfair and not right that students don't have the facilities to conduct their Friday prayers, or even their daily prayers."
Giulio Folino, City's student union president, added: "We are continuing to work with both the university and the student body to take steps to resolve this issue. It is important that both the university and students recognise the importance of balancing rights and responsibilities.
"Whilst it is right that the university needs to be reassured of the appropriateness of discussions on university property, I also believe that this should not interfere with freedom of speech on campus."
City's website states: "The Students' Union supports several faith-based student societies, including the Christian Union, Hindu Society, Islamic Society, Jewish Society, and Sikh Society.
"There are prayer facilities for Muslim students in the basement of the Gloucester Building."
A similar incident took place in 2010, when City closed a prayer room after several Muslim students were attacked. Despite a new multi-faith prayer room opening the following month, Muslim students took to the streets to pray, saying they could not worship in a multi-faith room. At the time, City said it was against the university's philosophy to provide a room solely for Islamic students.
Popular in the Community