An epically terrible tattoo has been made good – and there's a heart-warming story behind it too.
At first sight, the dreadful inking of a beaming bride looks like just another tattoo fail to be consigned to the "holy shit how unfortunate" folder.
And indeed it would have remained there, had another artist not done such a sterling repair job.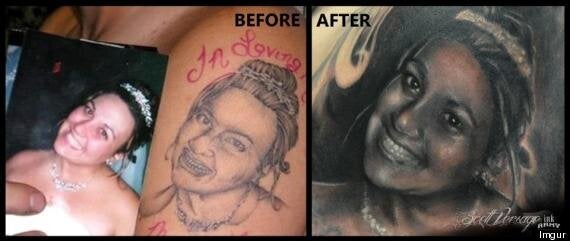 How bad tattoos turn good
The first image was apparently a grieving husband's attempt to pay tribute to his beloved wife after losing her in a house fire just months after their wedding.
So the story goes, the widower was understandably concerned about the finished result.
He later returned to that studio for one more session, thinking that perhaps "he had done something wrong in the healing of the tattoo" and they butchered it even more the second time. Finally, he drove all the way to my studio, Empire Ink, just to meet me and to see what his options were. Touched by his story, I gifted the entire project to him for free. Now he has closure and I have an amazing story to add to my portfolio!
Daniellemx, we salute you!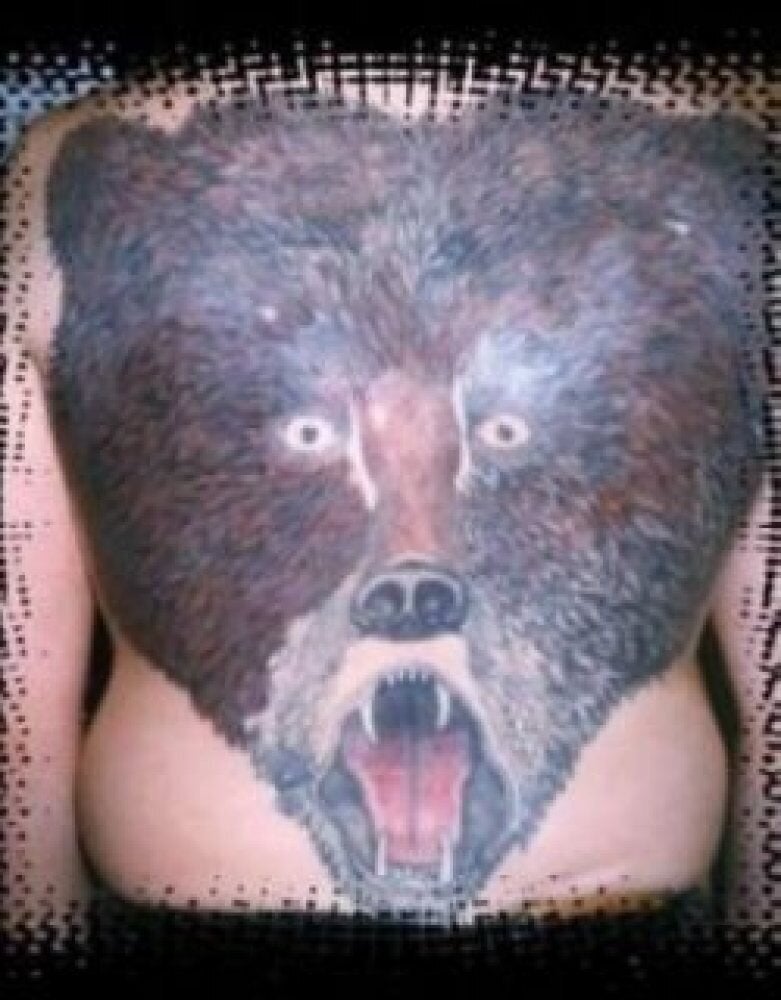 When Body Art Goes Bad