After three recaps, The Big Reunion brought together the bands for the first time in preparation for their big comeback gig (and tour as now is), and the fur was already flying.
Four members of 5ive, who split in 2001, had each had their own challenges - Ritchie had to escape to the other side of the world, Scott had undertaken anger management therapy, Abz had been bankrupt, betrayed and depressed, but, strangely, they all set about interrogating Sean as to why he'd left this happy bunch. Weird.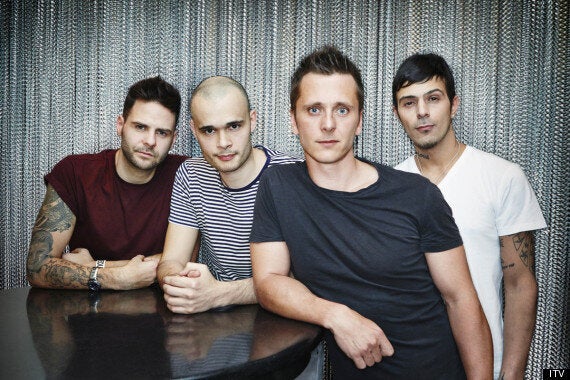 Even weirder bearing all this in mind, they'd decided to regroup, which meant they had a fresh problem on their hands - finding a substitute for Jay, who hovered like an absent ghost over the room. "I feel overwhelmingly that Jay's missing," pondered Abz profoundly. That's because he was.
This meant the real fun started with the auditions for his replacement, which didn't start well... "I can hold a note, but I'm no Mariah Carey," offered model Dan, while the Fab Four looked on sympathetically. The idea of these four wading in with any kind of knowledgeable musical judgement was laughable, especially when they started nodding knowledgeably to one bloke's efforts, but, hey, Simon Cowell's always got away with it, so why not?
But it proved more difficult than it looked. Try-out Luke seemed eager to please and could sing, too, but... "The tour would be nice, but no spark," judged Sean, the same man who'd had a breakdown and left the band because of Jay's... spark. The mind boggles. They're still searching. The borders of small countries might get realigned before this gets sorted... or Jay's return. Now wouldn't that be nice?
Meanwhile, two of the three Atomic Kittens had made a much better job of healing the many bruises they'd inflicted on each other, with Liz and Tash now firm friends. As Liz pointed out, "It's amazing what you can cure over a bottle of Pinot Grigio" (other wines are available).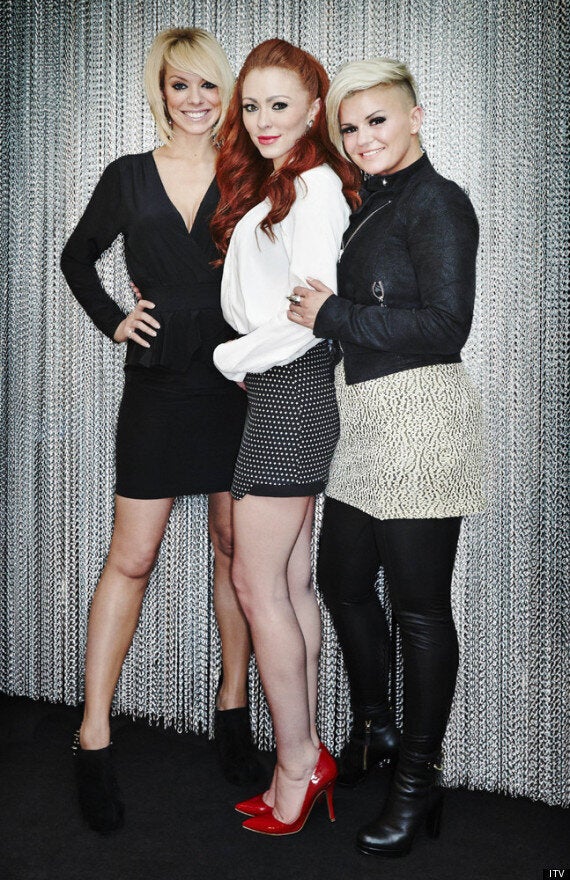 The kittens met up again for the first time
Kerry Katona had alone ploughed her own furrow, which meant a quick recap of her rollercoaster decade, making a fortune out of reality TV and magazines, but also weathering divorce (Bryan McFadden didn't come out of her account very well), drug addiction and her purple moment on 'This Morning' when she forgot to take her medication.
It was inspiring to see her addressing schoolchildren about mental health issues, especially giving her trademark grin, and sweet when she told the other girls, "This isn't my band anymore. I'm really grateful."
With more Pinot Grigio being poured, Liz confided she was anxious about her new friendship with Tash being tested by the reunion, by Kerry's appearance, by a return to the old challenges and tensions. She needn't have worried. Kerry's only concern was how she was ever going to get through the dance routines without stopping for a smoke. Bring it on.