John Terry and Rafael Benítez were allegedly involved in a row at Chelsea's training ground on Monday as tensions increase at the Stamford Bridge club.
Less than 24 hours after the Blues' sorry 2-0 defeat at Manchester City, Benítez apparently told the players they were to blame for the club's infamous sacking culture and also "lectured them on their failure to grasp tactics and a lack of effort".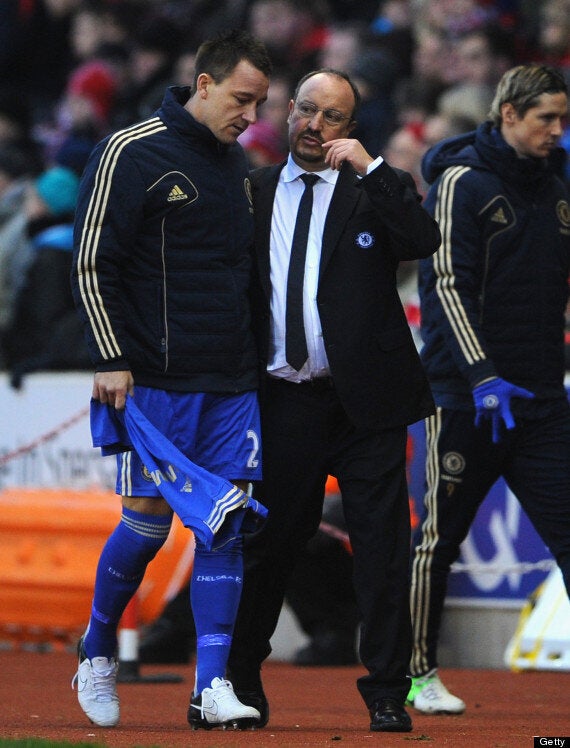 Terry blasted "lazy journalism" to quash reports of a row last week
The Mail claim one player responded to Benítez's lecture by saying, "We won the European Cup with this team," before Terry "made a passionate case on behalf of the players".
The Sun meanwhile specifically say it "kicked off" between Terry, who was again dropped for a Premier League fixture, and Benítez.
Terry has not started a league game for Chelsea since their 3-2 defeat at Newcastle on 2 February, when Benítez cited a lack of experience for the team's collapse. The back four - Branislav Ivanović, Gary Cahill, Terry and Ashley Cole - have played 1,168 Chelsea games between them.
The duo who penned the tabloid reports both have strong links with Chelsea. The Mail's Neil Ashton has claimed a number of scoops involving the club this season and the Sun's Rob Beasley is a Chelsea fan and José Mourinho sycophant.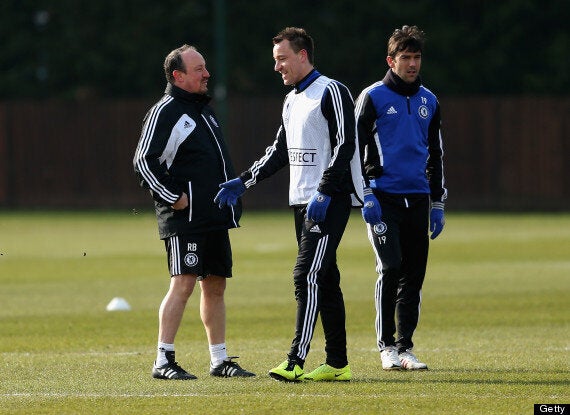 Terry and Benítez in training on 20 February
One of the greatest concerns when owner Roman Abramovich appointed Benítez as interim coach in November was whether he would be accepted at Chelsea. Supporters last week told the Spaniard to "f**k off" and informed him "you're not welcome here" during their Europa League draw with Sparta Prague, as the antipathy on the terraces intensified.
Some of the players, namely Terry, Frank Lampard, Petr Čech and Cole, will have been at the club when they enjoyed a bitter rivalry with Benítez's Liverpool between 2004 and 2009, and are regarded as the most influential members in the dressing room.
Chelsea's woes were compounded on Monday night when Gareth Bale inspired Tottenham to a 3-2 win to lift the Lilywhites above the Blues into third.