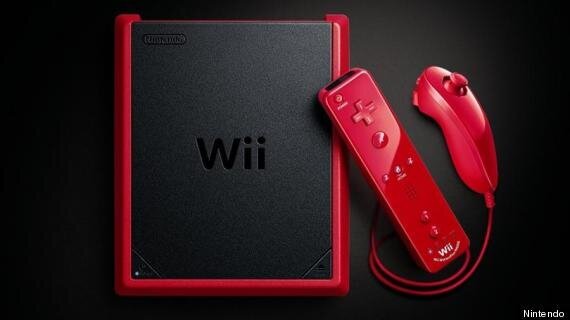 Nintendo has announced it will release a low-cost, miniature version of the original Wii console in the UK.
The red and back Wii Mini console is tiny, and designed to appeal to Nintendo fans not prepared to hand over more than £200 for its more recent touchscreen Wii U system.
It previously launched in Canada immediately prior to the launch of the Wii U.
Needless to say, the Wii Mini will not play Wii U games, and instead be restricted to old tittles and a 'Select' series of re-released gems including Wii Sports Resort, Mario Party 8 and Super Mario Galaxy.
The Wii Mini will cost about £60, and come with a Nintendo Wii Remote Plus, Nunchuck controller and sensor bar when it hits the UK on 22 March.
Nintendo said it had sold more than 100 million Wii consoles around the world, and that the low-cost entry would solidify that legacy - though whether it will also cannibalise Wii U sales remains to be see.
It added in a press release:
"With a family-friendly design offering no internet capabilities, Wii Mini allows you to jump straight in and experience all the great Wii games from the last six years since the Wii console first launched. To coincide with the launch of Wii Mini, Nintendo is also adding to the existing range of Nintendo Selects titles, offering great value for everyone to enjoy classic Wii games.
Popular in the Community