This dog has a face only a mother could love. Steve Buscemi's mother, that is.
Chuchi, a Pekingese and Poodle mix, with a baleful gaze not unlike the Boardwalk Empire star's own expression, joins the ever expanding pantheon of hounds that look like humans.
The Peekapoo (that's a real term by the way) is snapping at the heels of Tonik – another dog with an eerily human face. Separated at birth: Steve Buscemi (left) and Chuchi (right)
In fact, it was Tonik's day in the sun that prompted Faithful Friends shelter director Jane Pierantozzi to send a snap of Chuchi to Huffington Post.
SEE ALSO: A Cat That Looks Like Batman & Another Masquerading As Two-Face: Felines Renact Comic Book Franchise
According to Pierantozzi, the Delaware shelter cared for Chuchi for eight months in 2012 before his foster family adopted him. And apparently, the Peekapoo was rather particular about whom he liked.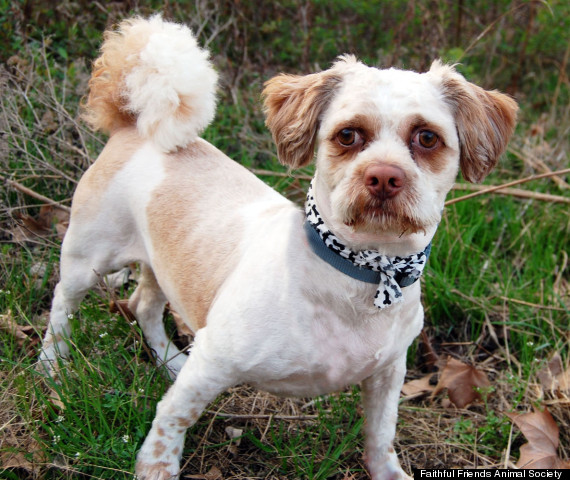 Chuchi's pale, worried face matches his grumpy demeanour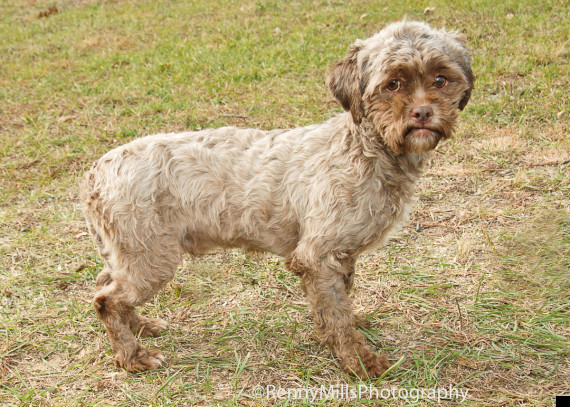 This is Tonik, the eerily human faced dog. No celebrity doppelgangers spring to mind...
"[Chuchi] is a bit temperamental and only likes the few people that he wants to like -- just like some people," Pierantozzi wrote HuffPost in an email.
"If you irritate Chuchi, he lets you know. He reminds us of an old man who can be grumpy at times."