Robbie Williams has shown off the first fruits of his return to working with Guy Chambers with an expletive-fuelled track in which he branded the Brit Awards "f*cking boring".
The singer has teamed up with Chambers, his collaborator from the early days of his solo career, to work on a batch of new material.
And Williams has now posted a track written and recorded over the weekend on his website, which he claimed was called The Brits 2013. It begins with a spoken comment about attending last week's Brit Awards and a repeated sample of him saying "blah-de-blah".
In the track he talks about some of the wilder antics at the event when he was younger - taking drugs, challenging Liam Gallagher to a fight and having sex with "a few female stars or two".
But opening his rap, he says: "Well that Brits night was so f***ing boring."
Commenting on his recent weight change, Williams sings: "I know I got fat, but every million I make you bake me a new cake".
Williams was among the performers at last week's event - which many critics have complained was a little bland and uneventful - as he played his number one hit Candy.
Placing the new track online, he told fans: "Here's a gift from me and Guy - we wrote it on Saturday, recorded it on Sunday."
But he warns them it is not suitable for younger listeners. "If you have kids in the room, don't play it," he wrote on his website.
Williams and Chambers worked together on numerous hits including Feel, Angels and Let Me Entertain You.
They fell out a decade ago but have since patched things up.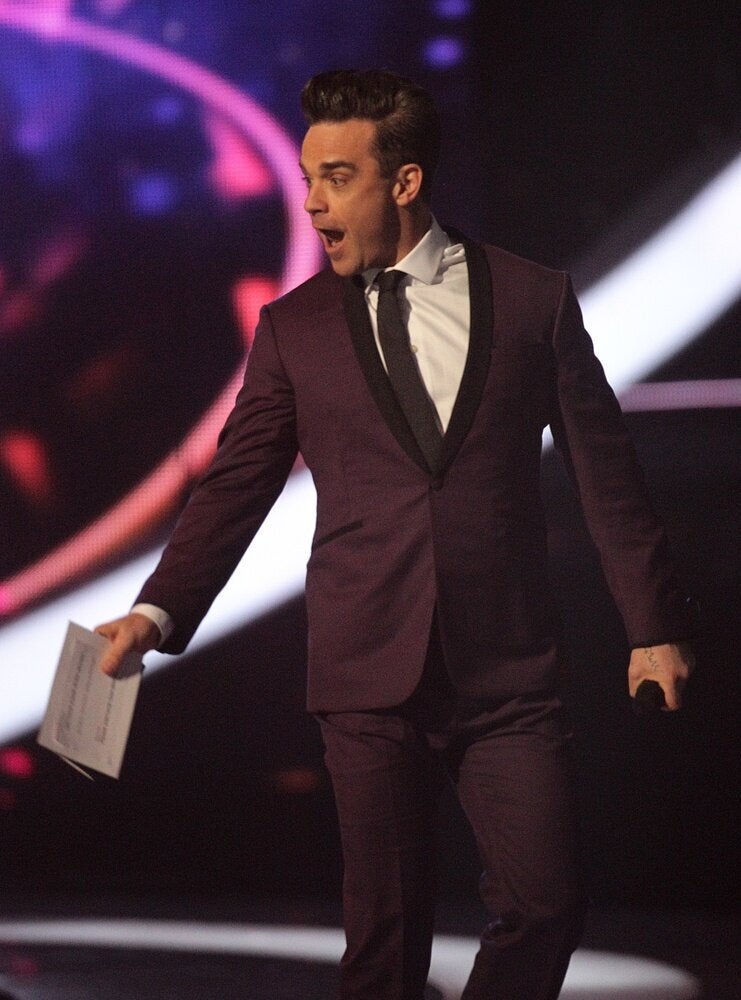 BRIT Awards 2013 - Inside Show