We've all been there – that heartstopping moment when you've missed your flight by the skin of your teeth and no amount of cajoling will get you through the departure gate.
But not all of us have gone where this chap went – specifically one Yan Linkun, a member of the Chinese People's Political Consultative Conference (CPPCC).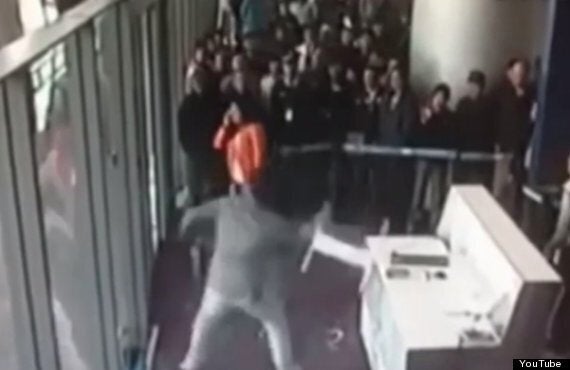 Once he'd been restrained, Linkun, who was travelling with his wife and children, revealed it was actually the second set of flights the family had missed.
Linkun has since apologised for his actions, saying that he "failed to be a qualified political advisor as well as a good father," and adding he was angry only because he wanted get back home in time to send his two sons to school. In Linkun's apology to the airport's deputy manager, Wang Jinsheng, Linkun said he was sorry to everyone.
Though the video shows airport security failing to stop Linkun or arrest him after he had calmed down, he has been suspended from work and could possibly face criminal charges.
Popular in the Community