Cardiff City owner Vincet Tan has revealed the club could change its name to Cardiff Dragons in what would be the Bluebirds' second controversial move to reap commercial lucre.
Already Tan's takeover has seen the Bluebirds break from a tradition beginning in 1899 to turn out in red instead of blue at the Cardiff City Stadium, as their Malaysia sponsor begins to flex its financial muscles.
The club badge has also been redesigned in a move which has been met with much criticism from football supporters.
"We will think about it when we know the final result of this season," Tan told BBC Sport about using the name Cardiff Dragons.
"Then we will think what's the best way to brand it."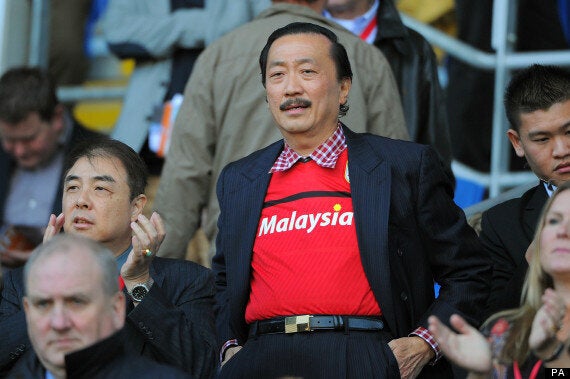 Tan is implementing some controversial changes at Cardiff
Tan, who has an estimated worth of $1.3bn, bought more than 35% of the club's shares for £6m in 2010. Last year, he threatened to withdraw his support of Cardiff in June unless the club agreed to discard its traditional blue home shirts.
Regarding the kit change, the club said in June: "The colour red is widely recognised as being synonymous with Welsh culture and heritage, with Cardiff the proud capital of the country. The colour also holds strong spiritual significance in Asia, where it is seen as a symbol of prosperity, power and good fortune."
Cardiff added "fusion identities and values will reinforce our strength as a visual brand across both cultures". That Manchester United and Liverpool, the two best supported English clubs in Asia, play in red is believed to have been a major factor in the controversial move.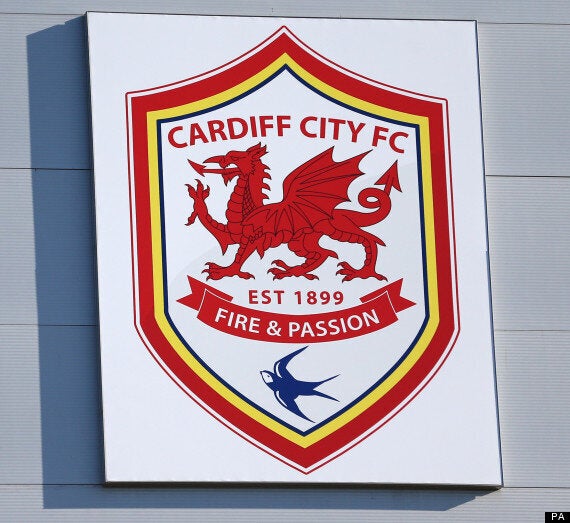 The Bluebird is already a peripheral figure on Cardiff's badge
Some Cardiff fans protested against the kit change at the end of the last home game against Brighton, but Tan dismissed them as "a bunch of mostly young kids".
"Have they achieved any success under this bluebirds brand?," he asked "So why do we hold onto something that hasn't achieved much success?"
With even successful foreign owners in England, such as Roman Abramovich, suffering the wrath of their club's seasoned following due to questionable principles, Tan's balsé attitude towards club heritage is a worrying trend.