It's Justin Bieber's birthday on Friday, which means two things: Beliebers will send Twitter into meltdown with their frantic good wishes, and we felt obliged to recall some of the things the annoyingly popular star has achieved since becoming an 'adult' last year.
On the 'Baby' singer's 19th birthday, here are 19 facts, spats and rumours from the last 12 months in his crazy little life...
1. The pop sensation bought his first home, sealing the deal on a $6.5m mansion in the Californian suburb of Calabasas, where the Kardashian family also live. According to the Los Angeles Times, he laid down the large sum for a 10,000-square-foot home on 1.3 acres. 2. Bieber released his third studio album 'Believe' on 19 June, 2012, and it headed straight to number one in the US. As of May 2012, Bieber has sold 15 million albums. Following the success of Believe Acoustic, JB is now the first 19-year-old musician to have five #1 albums in music history.
3. He's taken full advantage of the large hotel suites he gets offered. Just this week in London, it was reported Bieber took UK model and singer Ella-Paige Roberts-Clarke back to his room along with two mystery girls. Presumably to play scrabble.
4. He's got some more ink on his skin. He recently brought his number of tattoos up to 12 after getting a fancy X (the Greek letter for Chi, representing Christ) on his arm.
5. He wore a gas mask out in public in London, reportedly to stop the public noticing him. Umm…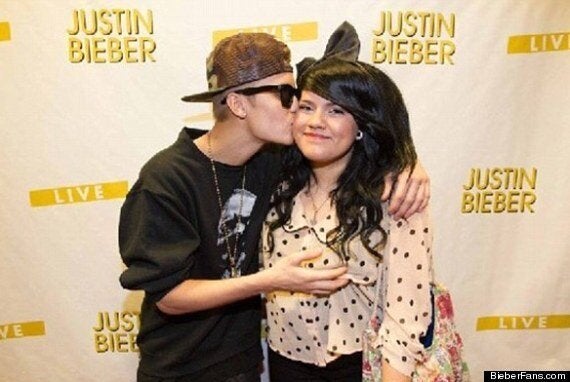 8. He became the King of Twitter after reaching the number one spot in the list of most-followed accounts, overtaking Lady Gaga.
10. Life & Style claimed Bieber had an affair with Rihanna. Yes we know it sounds ridiculous, but it is also reportedly why Gomez split with the 'Beauty and a Beat' singer.
13. After the success of Bieber's documentary 'Never Say Never', his mum is now making her own film. Pattie Mallette is producing a new anti-abortion documentary called 'Crossroads', which she hopes will raise $10m (£6.3m) for "crisis centres" that try to deter women from having abortions.
15. He complained that he was "used" by producers of 'The X Factor USA' after helping LA Reid on the Judges' Houses section of the show. The teen idol tweeted: "Heard we got used for ratings according to twitter and we arent even on until tomorrow? @xfactorusa could of just told us."
16. Bieber's Ferrari was involved in a roadside incident that involved the death of a paparazzo. 17. The Grammys managed to upset him after they failed to nominate him for any awards. Bieber tried to get his own back by running a live stream at the same time as the ceremony was due to air, but it didn't work. His mum, Pattie Mallette, told Alexa Chung during a sit-down interview with FuseTV: "It's my boy, I'm a little biased. I just heard that he's now had five No. 1 albums, so I think his music is speaking for itself."
18. He made his first silver screen appearance in a feature film. By that we mean he appeared as an alien on some TV monitors in 'Men in Black 3'.
19. There was a case of mistaken identity. COEDMagazine.com revealed that the Bieber ranks number seven in the list of 50 most popular women on the web, according to Google searches.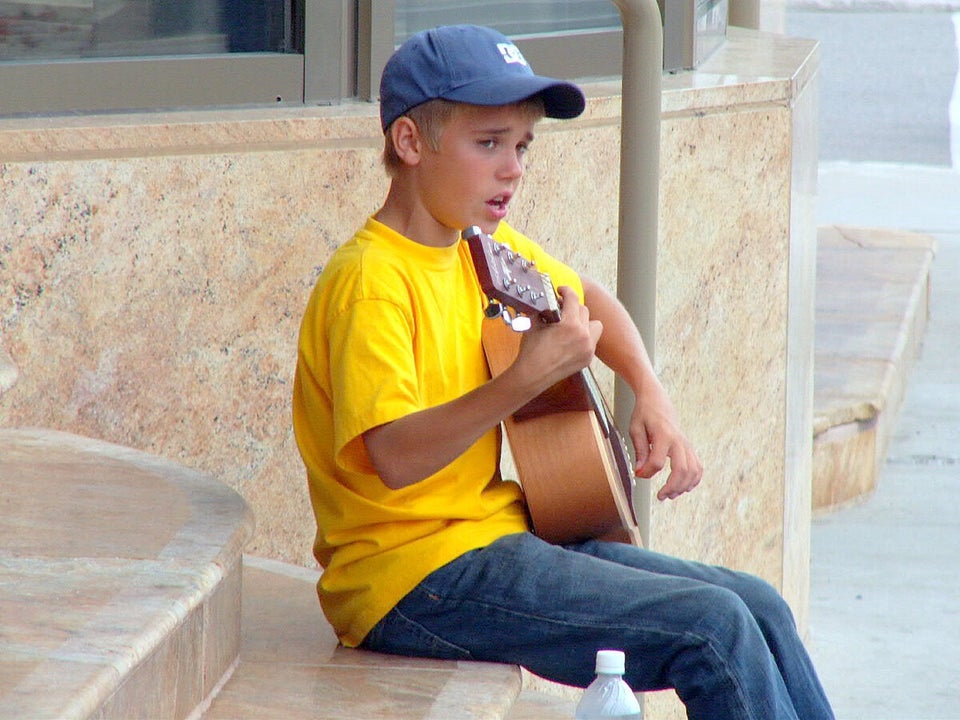 Justin Bieber through the years