Nicola Formichetti and Sebastien Teigne showed their Autumn/Winter 2013 for Thierry Mugler in Paris on Wednesday night.
Inspired by air travel (Formichetti's mother was an air hostess), the silhouettes were curved and the colour palette mixed sherbet shades with neon.
The show took place in an airport hangar and featured a soundtrack of soaring planes and images of Amelia Earhart's headgear. As well as PVC leggings, low orthopaedic heels also featured, as did nun's wimples.
Formichetti told Elle magazine: "Restriction is key to this label and I was looking at Hitchcock movies and wanted the girls to all to have this kid of stifled, restrained feel."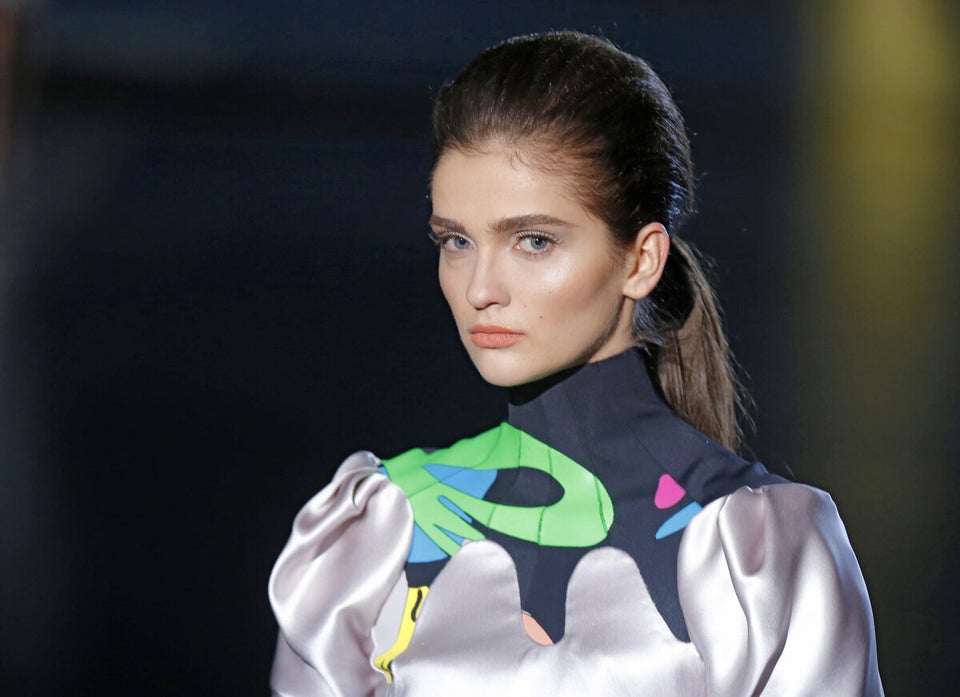 Paris Fashion Week 2013
Popular in the Community