Oooh he'll catch his death that Justin Bieber. Did he not get the memo about it being March?
Brrrrr.
The US star - who celebrates his 19th birthday today - went topless as he arrived back at his hotel in a very chilly London last night after performing in Birmingham earlier in the evening.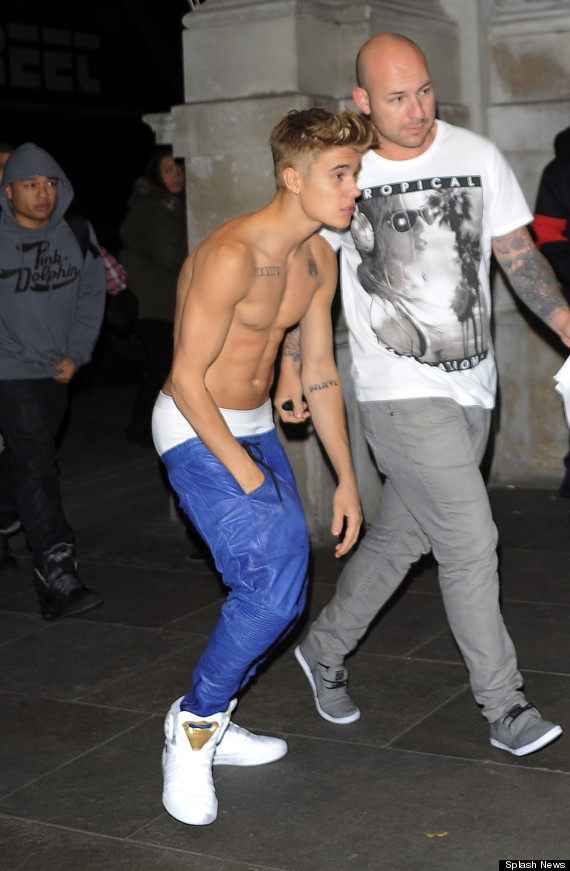 Justin shows off his six pack as he arrives back at his London hotel
He might want to get a belt for those trousers too.
But Biebs wasn't about to let the fact that it was freeeeeeeezing get in the way of him showing off his mini-six pack.
Has somebody been working out?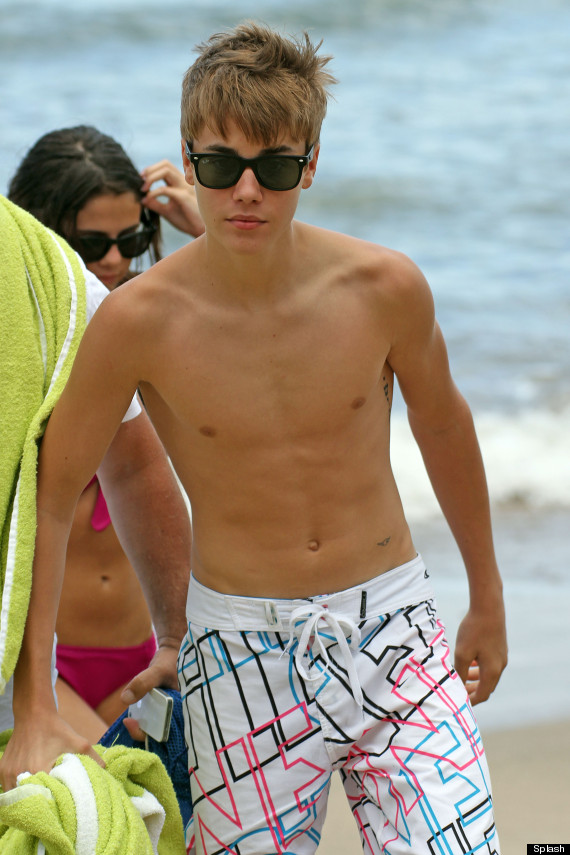 Justin pictured last year
Looks like it.
Justin did at least manage to find something to wear before heading out to London clubs BLC and 55 to start his birthday celebrations before heading to the capital's Shisha restaurant where he stayed until 6am.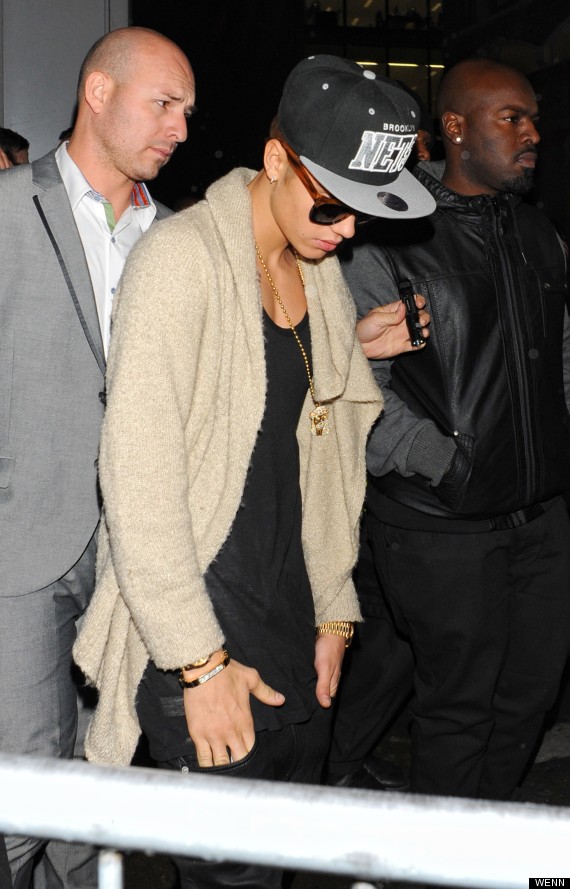 Justin leaves the 55 club
And the birthday celebrations are set to continue tonight with a circus-themed bash.
The singer has splashed out £10,000 on the party for him and 20 of his nearest and dearest.
A source told the The Mirror: "Justin wants to celebrate in style and he loves clubbing in London. It's no accident that there's a break in his UK tour which coincides with his birthday.
"He's been looking for the perfect venue and finally settled on Cirque Du Soir as he loves the kitsch theme. The venue is all ready for him, with clowns, goblins, aerial acts and some fire-eaters."
We're guessing our invite got lost in the post.
LIKE US ON FACEBOOK | FOLLOW US ON TWITTER