Ryan Giggs has signed a one-year extension and could make his 1,000th career appearance when Manchester United host Norwich in the Premier League this weekend.
After a poor start to the campaign Giggs has been in excellent form over the last two months for the Reds, and Sir Alex Ferguson admitted in January the club's most decorated player would play on into his 40th year.
Giggs said: "I am feeling good, enjoying my football more than ever and, most importantly, I feel I am making a contribution to the team. This is an exciting team to be part of, with great team spirit, and we are again pushing for trophies as we head towards the business end of the season."
Ferguson added: "What can I say about Ryan that hasn't already been said? He is a marvellous player and an exceptional human being. Ryan is an example to us all, the way in which he has, and continues to, look after himself.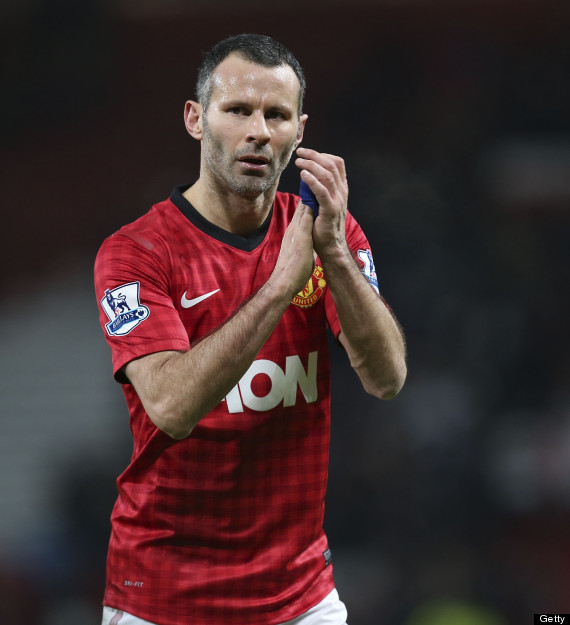 Giggs has played for United for 22 years
Last month, Dutch newspaper Voetbal produced an infographic which confirmed, taking into account Wales Under-21 and England schoolboys games, his 1,000th game actually came against Fulham in the FA Cup.
However leaving aside the non-senior matches, Giggs should reach four-figures this weekend against a team he first scored against in September 1991. It would be his 932nd United appearance, added to the 64 caps he has won with Wales and the four times he featured for Team GB at the London 2012 Olympics.
During his 22 years with United, it transpires Giggs has worn 45 different shirts, from Adidas to Nike, via Umbro.
And since it is also St. David's Day, here is the Welshman donning each of those kits.