"I blamed Patrice Evra at first. But then I saw the replay and felt stupid. Watch it again. Ronaldo's kneecap is the same height as Evra's head."
For all the six years Sir Alex Ferguson had managed Cristiano Ronaldo, he was still unable to contain his astonishment at his protégé's brilliance three weeks ago.
Despite his 5ft 9ins frame, Evra is rarely out-jumped but Ronaldo sprung above him as if he was aided by a trampoline. The 10-yard header was unerringly precise, nestling in the corner of David de Gea's goal.
United fans know all about Ronaldo's penchant for headers. Two of his six goals in his debut campaign came courtesy of his aerial prowess and he saved his best leaps for the Champions League - away at Roma and the 2008 final against Chelsea.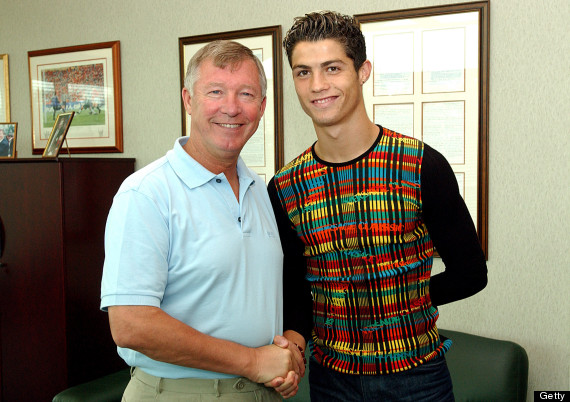 Shame about the jumper
He has come "home" this week but is bound to be a disruptive house guest at Old Trafford on Tuesday evening.
"It would be a beautiful sensation. If I score against them, it would be spectacular," he dreamt.
A lot of water has passed under the bridge since Ronaldo said he was being treated like a slave when United resisted selling him to Madrid in 2008. He boasted two great chants which are still aired loudly at Old Trafford and away grounds. Although United fans will resist "He plays on the left" or "Viva Ronaldo" as they rally behind the Reds, the Portuguese will likely be treated to one of the ditties at some stage.
One of the most exciting players any United supporter of any age has ever seen, Ronaldo won eight trophies and scored 118 goals from 292 games as he became the best player in the world at United.
Here's that glorious era in pictures...