Kate Middleton revealed her baby was kicking as she visited Grimsby on Tuesday, as crowds shouted "we want Kate" to the pregnant Duchess.
One onlooker, Bobby Brown, asked the Duchess of Cambridge if she was feeling her unborn baby move around, to which she replied "Yes, very much so."
Kate is 21 weeks pregnant and is expected to give birth in July.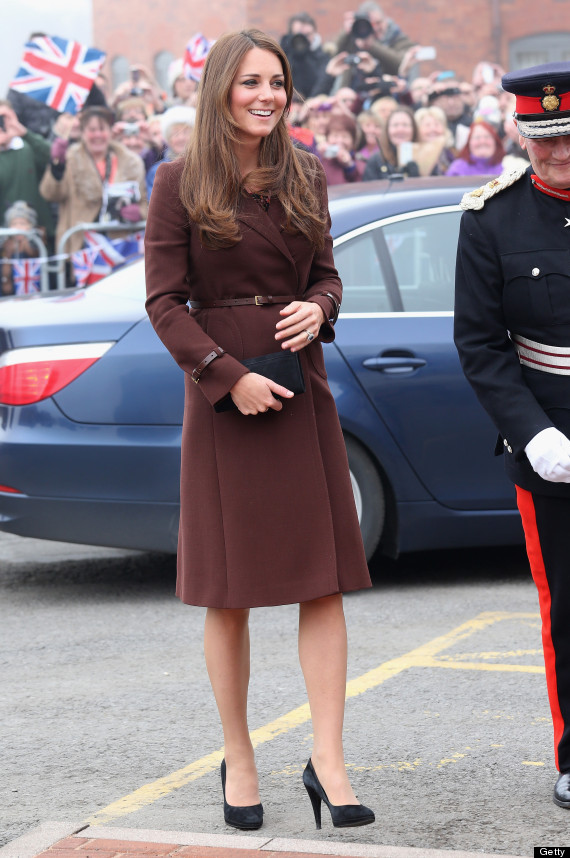 Kate wrapped up in a high street coat
Kate, whose helicopter from Kensington Palace was severely delayed due to adverse weather, beamed at the flag-waving crowds in the North East Lincolnshire town.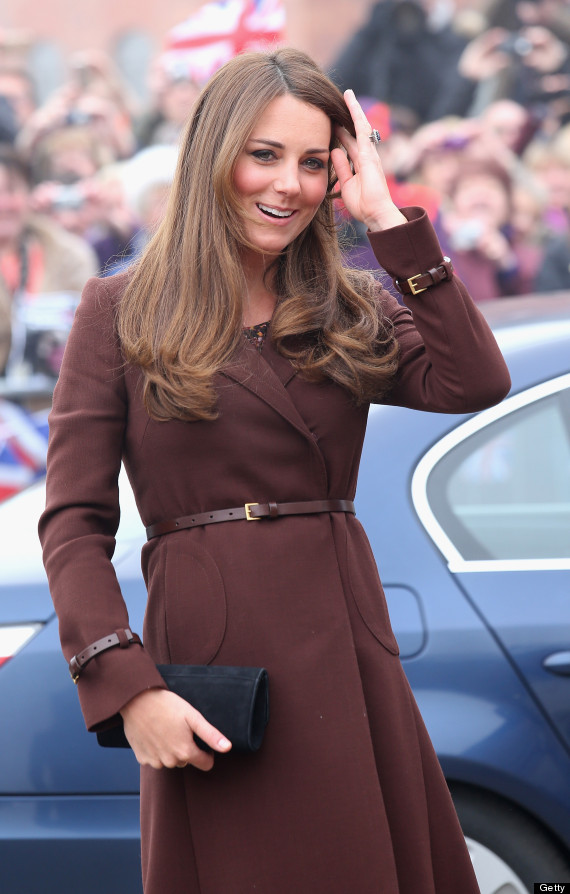 Kate visited the National Fishing Heritage Centre
With her baby bump visible beneath her chocolate-coloured three-quarter length Hobbs coat, the Duchess began her visit at the town's National Fishing Heritage Centre at 12.45pm - the first of three engagements on Tuesday.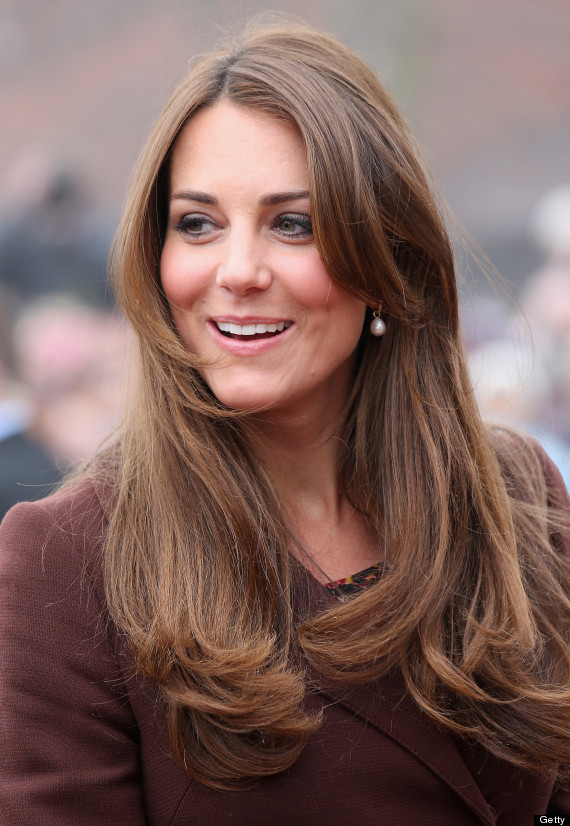 Kate smiled as she greeted crowds
On her arrival at the dockside museum, the Duchess met local dignitaries before being given a tour of the centre, which celebrates the region's strong fishing heritage.
She was shown around the award-winning museum, with its mocked-up 1950s high street complete with a traditional pub, which he and Kate called into. Even the model of a fisherman seemed to take a shine to Kate
She also discussed environmental issues, such as the sustainability of North Sea fishing, with local trawler owner Kurt Christensen.
The Duchess was greeted with loud cheers by the crowd gathered outside Grimsby's Peaks Lane Fire Station.
Around 200 people bordered the streets outside the station, some had been waiting in brisk temperatures for nearly three hours to see Kate. A local girl handed flowers to Kate
She was met by local dignitaries before making an unplanned stop on her way into the building to meet around 10 adults and children who were patients at nearby St Andrew's Hospice.
Stooping slightly to talk to a group of women, who were wrapped in blankets as they sat in their wheelchairs, Kate shared a loud laugh with them.
Claire Moss-Smith, 86, said she had said to the Duchess: "I'm waiting for you to be Queen."
Kate laughed, she said, and replied: "You might be waiting a long time."
Once inside, Kate met young people involved with the Prince of Wales' flagship charity The Prince's Trust, and the visit was the first time she had met people on the ground involved with the charity. Some were past members who had been part of the scheme, while others were part-way through the 12-week programme delivered in partnership with Humberside Fire and Rescue Service.
The Trust's Team programme is a 12-week personal development scheme which helps unemployed 16 to 25-year-olds build the skills and confidence they need to get a job.
As well as meeting with the young people, Kate was also introduced to the fire crews working at the station and shown the fleet of fire engines.
She was shown a fire pole inside the station and said: "That reminds me of the scene in the Bridget Jones film."
In the movie, the character Bridget Jones is made to slide down a fire pole as part of her job as a television journalist but makes an ungracious landing on top of the cameraman.