Nasa has unveiled its first spectacular image taken by a new high-resolution camera aboard the International Space Station.
The ISERV Pathfinder instrument was installed on the ISS in January.
Rather than pointing towards the stars, the camera is intended to provided new, more detailed pictures of Earth.
One of its principal aims is to provide imagery of natural disasters and environmental problems to developing nations.
But as it turns out, it's also incredibly beautiful.
The "first light" image, released by Nasa, shows the Rio San Pablo emptying into the Golfo de Montijo in Veraguas, Panama: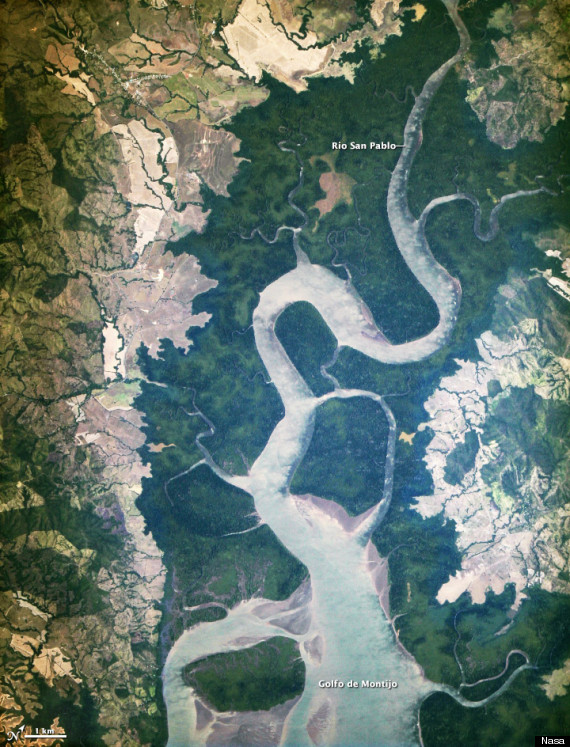 The picture shows an "ecological transition zone", where agricultural land merges with forest, swamps and a river estuary - and is designated an area of "international importance" by Panama's National Environmental Authority.
Nasa said the best was yet to come. The camera is capable of photographed 7 frames a second, with a resolution down to 3.2 metres.
"ISERV's full potential is yet to be seen, but we hope it will really make a difference in people's lives," said principal investigator Burgess Howell of Nas's Marshall Space Flight Center.
"For example, if an earthen dam gives way in Bhutan, we want to be able to show officials where the bridge is out or where a road is washed out or a power substation is inundated. This kind of information is critical to focus and speed rescue efforts."