Is there no end to Helen Flanagan's talents? Not content with being an actress, model and (it'll come to us), the former 'Corrie' star is now giving Jane Fonda and Davina McCall a run for their money (not really) by donning a revealing lycra outfit (just) and getting all hot and sweaty to film a workout video.
With an emphasis on 'revealing', less so on 'workout'.
And the reason for this blatant attempt to get Helen to reveal her cleavage for the umpteenth time? Well those poor Cheltenham jockeys need whipping into shape ahead of this year's festival apparently and Helen was obviously the first name that came to mind when Ladbrokes were thinking of someone to do just that.
Ladbrokes' 'thoroughbred instructor' (it says here) Helen said: "Cheltenham is a four day frenzy of racing, and our jockeys need to make sure they're up for it! We thought we'd create a special Ladbrokes work out for Cheltenham's jockeys to ensure the energy levels are kept up all the way to the finish line."
CLICK THE VIDEO ABOVE TO WATCH HELEN IN ACTION
Helen is excited about Cheltenham and Ladbrokes will give money back as a free bet throughout the four days if your horse is beaten by less than a length. Bet now at Ladbrokes. Game On!"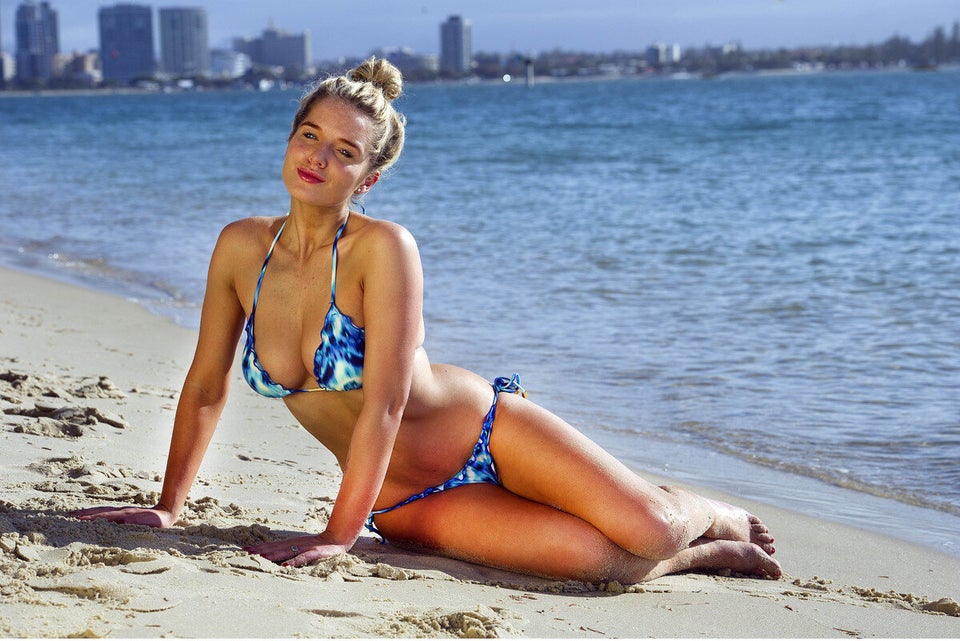 Helen Flanagan
Related