Imagine the scene. You've won a competition to be at the launch of Rihanna's River Island clothing launch (pretty amazing in itself, right?), but as you're trying on some of her designs in the dressing room, the actual RiRi pops her head in to see how you're getting on.
Well, that's exactly what happened to one lucky Rihanna fan on Monday as her fashion range hit stores.
Cue one very over-excited member of the RihannaNavy as the popstar casually stood in front of her changing room door.
Watch the video above to see RiRi give the fan the surprise of her life.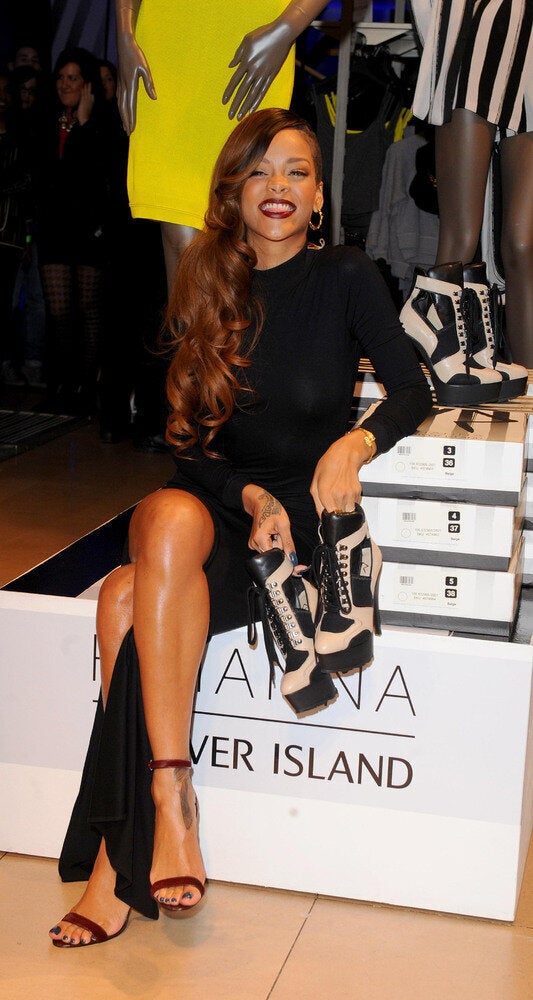 Rihanna launches River Island range
Popular in the Community