A three-legged stray dog which has helped to turn around the life of a seven year old boy with a rare genetic disease was awarded a top Crufts award on Sunday night.
Haatchi, an Anatolian Shepherd Dog, won first place in the Friends for Life award at the Birmingham NEC.
The dog, from Basingstoke, Hampshire, had to have a severely damaged leg and tail amputated after being deliberately tied to a railway line and struck by a train.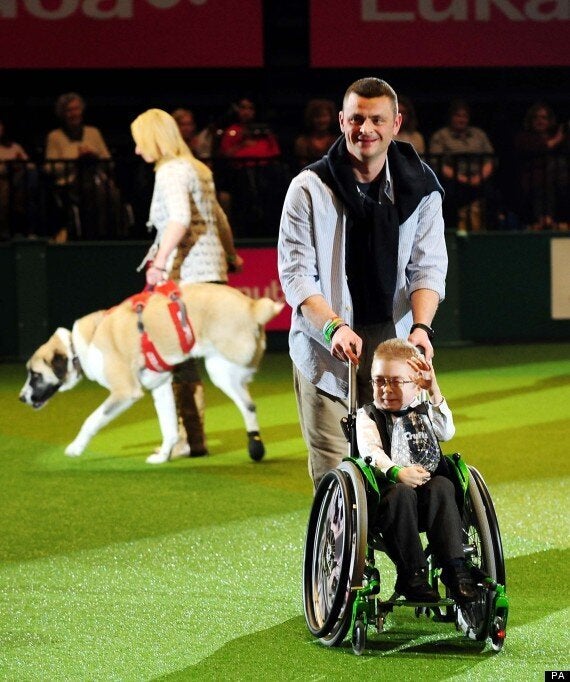 Just a month after his near death experience he joined the family of Owen Howkins
Owen has a rare genetic condition called Schwartz-Jampel Syndrome, which causes his muscles to be permanently tense.
The youngster, who was withdrawn and painfully shy, now has a new lease of life thanks to his beloved dog.
He fundraises for a range of charities with Haatchi and enjoys socialising on dog walks and at dog shows.
Haatchi was up against four other dogs for the title of Friends for Life, all selected for their outstanding bravery and devotion to their owners.
The Anatolian Shepherd Dog won after receiving the most votes from the public.
Popular in the Community