Of all the cutting edge award-winning investigative channels, it fell to BBC3 to uncover the 'truth' of the tragedy in the house of Oscar Pistorius. And was it John Pilger? Donal McIntyre? Perhaps Nick Broomfield? Nope, Rick Edwards, last seen appearing, as himself, in 'Made In Chelsea'. … but he'd flown 6,000 miles so he might as well give it a go. The good news is that, bearing in mind the mishaps in the handling of the case so far, at least furrow-browed Rick couldn't do any more harm to the South African judicial system.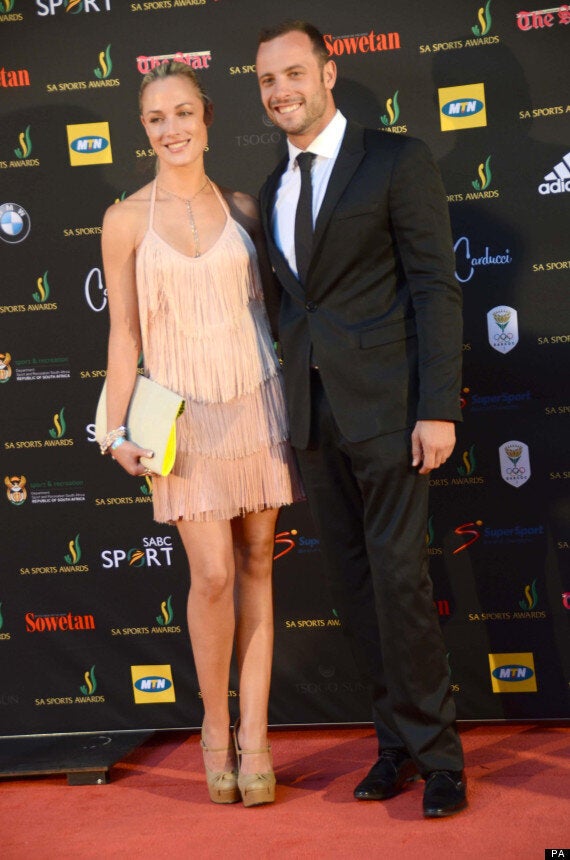 Oscar Pistorius and Reeva Steenkamp had been in a relationship since November 2012
There can be no doubt, the change in Pistorius' fortunes over the last six months has been dramatic - from Paralympics poster boy to murder suspect currently on bail. What this programme revealed was how victim Reeva Steenkamp could match him for glamour, and how their partnership delighted tabloid editors across South Africa.
And while the headlines during the trial have detailed every eyebrow twitch of the athlete and his family, this programme helped balance the account by focusing on the victim of the tragedy. 2012 had been Reeva's breakout year. She'd impressed viewers of 'Fantasy Island' reality show with bubbly enthusiasm, and cheered her friends with kindness. There were no bad words to be heard, and it was moving hearing the pretty model speak to camera about how one should make one's exit from this world - "in a positive way".
Weaker was the account of what actually happened on the night of Valentine's Day, when Steenkamp was shot by Pistorius, either deliberately or accidentally, depending on whom you listen to. But the one crucial bit of evidence, for a world full of amateur sleuths, was still missing - the toilet door, with its holes made at angles which will surely determine guilt or innocence in the final trial. In a damning testament to the justice system of South Africa, even one of the defence's investigating forensic examiners despaired of getting the door returned to them. What hope, then, did BBC3 have?
In its absence, all Rick could do was reiterate the questions everyone, including Pistorius' bail judge, kept asking… and in the meantime, content himself with a trip to Steenkamp's house, and a tour round her room. "I can't bring myself to pack up her clothes yet," wailed her flatmate. Nope, just show them off to an international camera crew instead.
The best bit of all was when BBC3 was unable to get hold of Pistorius's mate, the one who received his tearful call on the fateful night. So they settled for the next best thing - playing the original recording, courtesy of the Sunday People. At this point, I almost expected Chris Morris to turn up.
Nevertheless, this programme had lots of colourful footage to complement the striking but still images we've had from the courtroom thus far, and the television hour fulfilled what it promised on the tin - simply asked the question again: What did really happen? Answering that question is in the domain of the South African prosecutors who, I hope, will be as thorough as this programme's researchers, just with a bucket-load more inside information.