Possibly one of the most confident personalities to emerge from beneath his registered abode of Kings Cross Railway Station, Roland Rat first wriggled onto the airwaves in 1983.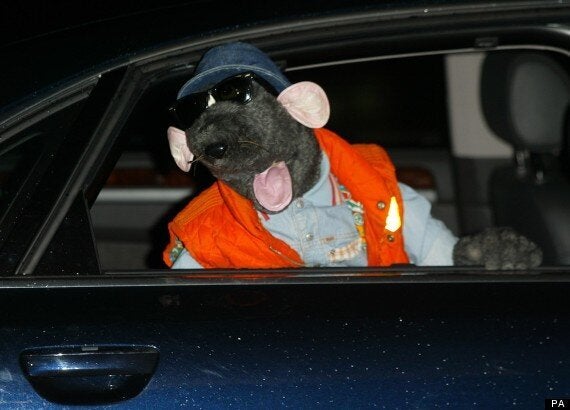 Is it time for the Ratmobile to turn around and deliver Roland back to the breakfast TV sofa?
With his bon mots, irrepressible bonhomie and ease with the A-listers, Mr Rat soon turned the ailing viewing figures of ITV's breakfast show from 100,000 to 1.8 million, and was seen as the "only rat to join the sinking ship" of TV-AM.
With his pals Errol the Hamster, Kevin the Gerbil and ladyfriend Glenys the Guinea Pig, he reigned on the network for a couple of years, before moving to the BBC, and later to Channel 5.
Musical success came too, the highlight being, thus far, 'Rat-Rapping'.
In recent years, Mr Rat has been an honourable special guest on primetime telly, from Celebrity Big Brother to The Weakest Link and The One Show, where he managed to cause minor mayhem. Is it time for a more permanent return to the box for, arguably, the world's most blingey rodent?
WATCH: Five Of Roland Rat's Best Moments, Including Silencing Adrian Chiles...