If you're on the stumpy side, you might want to avoid standing next to Svetlana Pankratova – who boasts the world's longest pair of legs.
Svetlana's pins are a whopping 4ft, 4in long, according to the Guinness Book of World Records, which, we imagine, makes buying jeans a royal pain in the backside.
At her full height, the Russian-born Amazon measures 6ft, 5in tall, and is, fittingly, a basketball coach in Falls Church, North Virginia.
Scroll down for more pictures of Svetlana and other record holders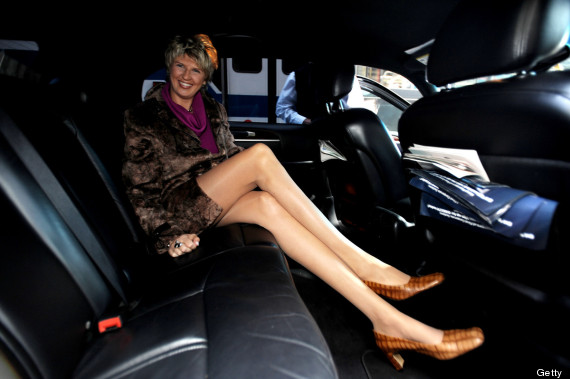 Svetlana Pankratova has the world's longest legs
(She's not the world's tallest woman though – that accolade went to 7ft 7in tall Yao Defen, who died in November.)
For her Guinness entry photo, Svetlana is seen perched on the steps of London's National Gallery of Art, somewhat randomly in the company of the World's Smallest Man – He Pingping, who in some shots, appears to have no choice other than to peer up her skirt. (Btw He Pingping died in 2010.)
Svetlana is also linked to another world record holder – that of Annie Hawkins-Turner – who lives just a couple of miles away from her in Northern Virginia.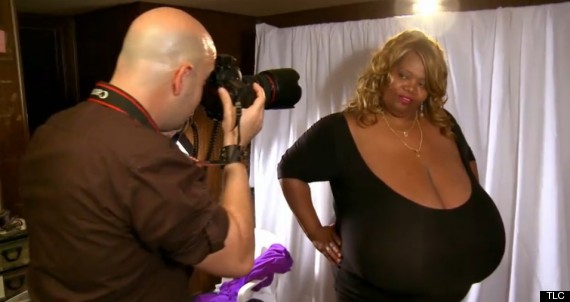 Annie Hawkins-Turner, aka Norma Stitz, has the world's largest natural breasts
Hawkins-Turner, by the way, is also known as Norma Stitz. Can you guess what record she holds? Go on, have a go. Yup, the world's largest breasts.
Anyway, back to the subject at hand: last week Svetlana explained to the Falls Church News-Register how it felt growing up with such long limbs.
She said: "It wasn't easy because kids do tease you. They tease whenever something is – I wouldn't say not normal – but when something is different. So I would get teased a lot for being tall."
Despite the jibes, Svetlana remained seemingly oblivious to what her genetic advantage could do for her.
However...
In retrospect, Pankratova gained a new perspective on how long her legs were. She recently looked at an old photo taken of her at 12 or 13 with her basketball team and noticed that her legs came up to her teammates' shoulders. That was around the time she got her start in basketball.
Use it, don't lose it kids.
PS, Here's a 2008 video of Panktrova with the world's smallest man, He Pingping.