Sir Michael Caine turns 80 today, with a knighthood, freedom of the City of London and confirmed status of national treasuredom all in his back pocket.
The Bermondsey boy was enjoying theatre and small film roles until he got his big break as Lieutenant Bromhead in the 1964 epic 'Zulu', and cemented his fame as shameless hedonist 'Alfie' two years later.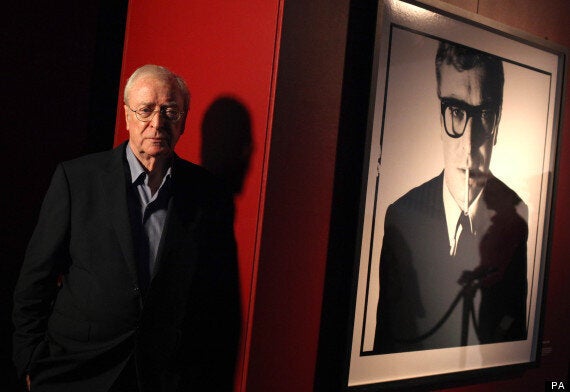 From Alfie to eighty - Sir Michael Caine is one of the UK's most beloved actors
Since then, he's made his name on both sides of the Atlantic, securing a BAFTA in 1983 for 'Educating Rita' and two Oscars - the first for 'Hannah and her Sisters' (1987) followed by 'The Cider House Rules' (2000).
More recently, he's become an unlikely muse to blockbuster brainiac Christopher Nolan, appearing in no less than six of his films, including his all-knowing butler Alfred in the 'Batman' trilogy.
Years of working in Hollywood have done little, okay, nothing to soften his distinctive British tones, although there is some argument - still! - about how exactly he sounds. Which of these two got it right?
WATCH: Coogan and Brydon battle it out for the correct Caine-age... (WARNING: STRONG LANGUAGE)
The HuffPost UK previously asked the man himself which one of these two caught him properly, and he proved as diplomatic as you'd expect...
"They both won, because one did me young and one did me old, so there was no loser."
Of the voice that is arguably one of the most distinct in the film industry, he only has this to say...
"I don't see the interest. I try to figure it - I think it's the rhythm, the way I speak. They're always impersonating it, I saw a fabulous impersonation of me by Tom Hanks on TV the other day.
Happy Birthday, Sir Michael Caine!
PICTURES: Sir Michael Caine Through The Years...