'The Vicar Of Dibley' is returning to TV screens for a one-off special as part of Comic Relief.
It has been seven years since we said farewell to Vicar Geraldine Granger and her motley crew, but a 10 minute special, written by Richard Curtis, will be shown on 'Comic Relief - Funny for Money' on Friday.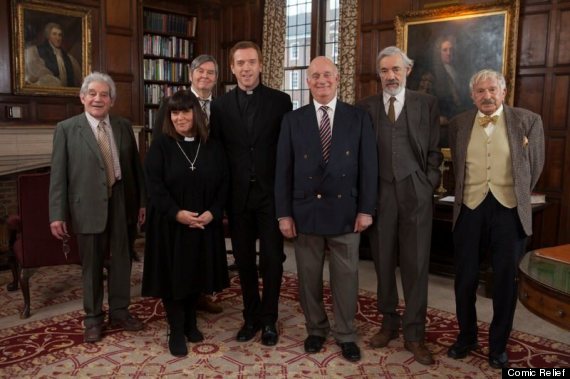 The show's return also sees a guest appearance from 'Homeland' star Damian Lewis as a dashing Reverend, who catches Dawn French's leading lady off guard.
Of the show's return, French said: "Viewers should watch this sketch because it's the first time we've been together for ages, so everyone can witness the rapid deterioration of us all! Since we last saw the Vicar and her parish members, the astonishing and shocking amount of decay is alarming."
Damian Lewis added: "Richard Curtis has done a brilliant thing in getting all the cast back together. It's very funny and anyone who loves the Vicar of Dibley is just going to have a riot with this."
But the Vicar isn't the only retired comedy character making a comeback to celebrate Red Nose Day - Ricky Gervais is bringing back David Brent for a special of 'The Office' after 10 years away.
Want to make a difference? Click here to donate to Comic Relief