Apple's next iPad might have an extra-large battery - in the Smart Cover.
The fold-over covers which Apple offers for its tablets might have a more useful future according to a patent application picked up by Engadget and Appleinsider.
Instead of a charging pad connected to a wall plug - something Apple SVP Phil Schiller has already dismissed - the cover itself would be able to charge the device.
The patent suggests the cover itself could be charged using solar panels.
It would also act as an additional battery, boosting the tablet's battery life.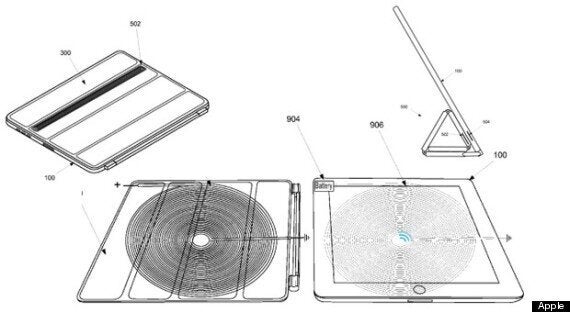 The patent application reads:
"Although a variety of standards have been developed for providing wireless communication with electronic devices, these devices continue to be plagued with a need for corded power supplies. Typically, each electronic device requires a separate power supply cord.

"These cords are a burden to use, store and carrying around as needed. Cords can be unsightly and substantially hinder portable device mobility.

Therefore, a method of delivering useful power to a portable computing device, such as a tablet device, that is both efficient and does not distract from the inherent aesthetics of the tablet device is desired."
Of course as with all patent applications in the tech world, this won't necessarily result in a product you can buy in stores. But it does provide a hint at some cool new tech which might appear in the next iPad, whenever that comes around.