North Korea has used live artillery in a military exercise held close to the border. According to state media, Kim Jong Un witnessed the manoeuvres, which took place on Wednesday.
Tension between the peninsula states has increased in recent weeks, following fresh UN sanctions and increasingly bellicose rhetoric from Pyongyang, including a threat to launch nuclear attacks on Washington and Seoul.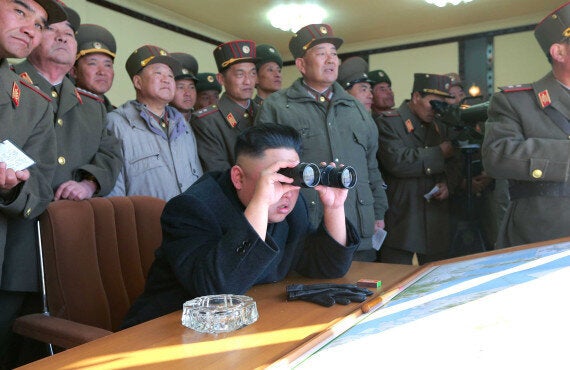 The North Korean leader looks on as the military carry out drills
This week, North Korea "ended" the armistice signed at the end of the 1953 conflict with its neighbour, while military exercises carried out by South Korea and the US on the south side of the 39th parallel did little to dissipate the tension.
Reported by state news agency KCNA, Kim Jong-Un watched the drills approvingly, as artillery units hit pre-selected targets in a military test site.
The sanctions, voted on by the UN Security Council last week, target North Korea's ruling class, placing bans on countries exporting luxury good to the communist state, including jewellery, yachts and luxury cars, as well as tightening financial restrictions.
On Saturday, Pyongyang officially rejected demands to end its nuclear weapons programme, adding that it would persevere with its aims to become a nuclear-armed state.
"The DPRK, as it did in the past, vehemently denounces and totally rejects the 'resolution on sanctions' against the DPRK, a product of the U.S. hostile policy toward it," a foreign office statement read.
"The world will clearly see what permanent position will reinforce as a nuclear weapons state and satellite launcher as a result of the US attitude of prodding the United Nations Security Council into cooking up the resolution".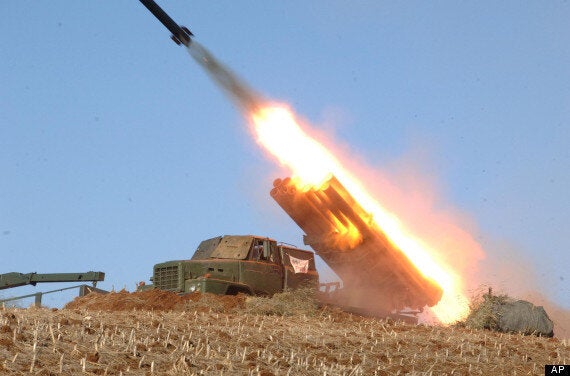 Live artillery was used for the tests, a move likely to increase tensions on the peninsula
Before the latest sanctions were unveiled, North Korea had threatened to carry out more atomic testing, following on from the latest and hitherto largest test blast in February.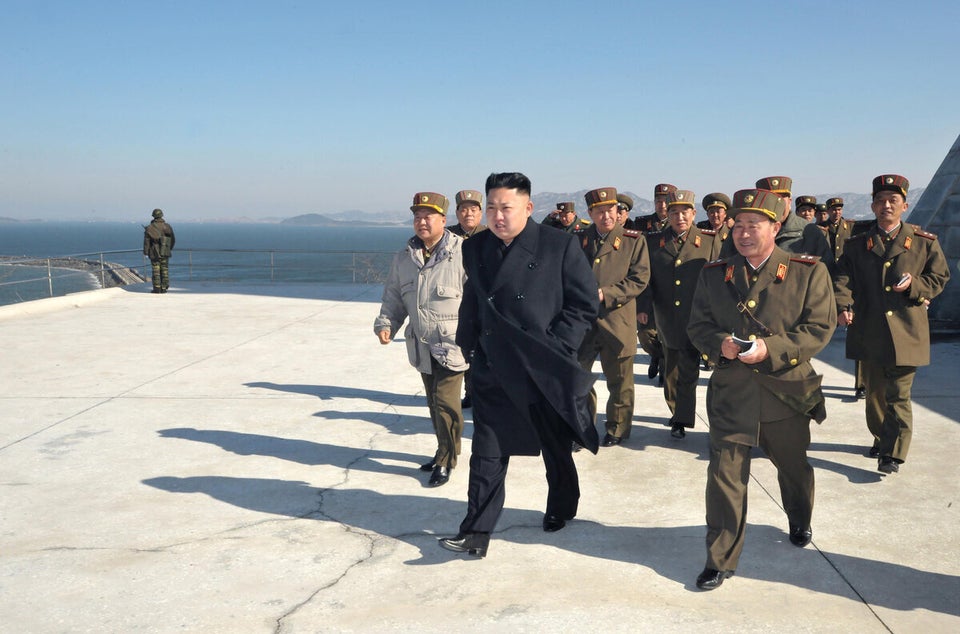 North Korea's Live Ammunition Firing Drill
Related