Luton Airport has apologised 'unreservedly' after a photo of a plane crash at another airport was published on its Facebook page.
The offending image showed the aftermath of an accident at Chicago Midway Airport in 2005 which killed a child, with the caption, "Because we are such a super airport....this is what we prevent you from when it snows......Weeeee :)"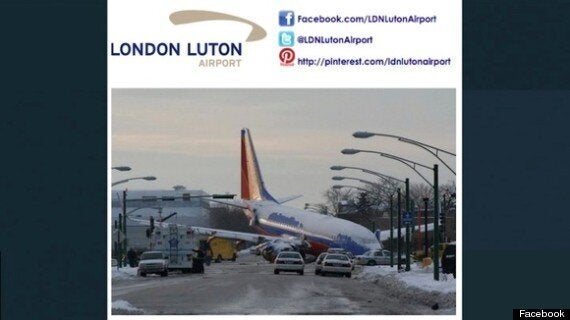 The crash at Chicago Midway Airport in 2005 killed a child
The photograph was on Luton airport's Facebook page for only a short time but was soon removed after attracting adverse comments.
"We have social media guidelines that clearly outline what is acceptable. "However in this instance a new, over-enthusiastic member of our support team made an honest but misguided mistake and clearly stepped over the line."
The incident in 2005 involved a Southwest Airlines Boeing 737 which slid off the end of the runway after landing in heavy snow. The child that was killled was in a car at the time.
Popular in the Community