Perennially pretty party-planning practically-princess Pippa Middleton has been strutting her dainty self at the Cheltenham races.
The proverbial rumour mill ground into overdrive as she turned up with someone other than her reported boyfriend, Nico Jackson.
Instead Pippa chose 35-year-old, former banker and hostage negotiator (blimey!), Tom Kingston.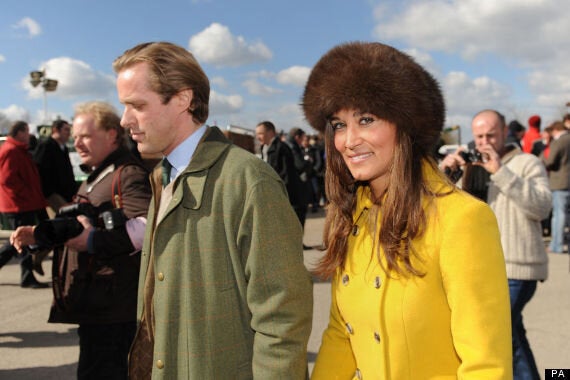 Pippa and Tom, as they walked to the races
Not to fret though, the two are reported to be just good friends and frequent sporting event partners.
In a nod to the freezing temperatures embracing the country Pippa chose to mount upon her head a Russian style fur hat whilst her famous derriere was hidden behind a one-off Katherine Hooker coat.
Then Pippa and Tom watched some horse racing. Almost as if they were regular people...
Popular in the Community