'Alan Partridge The Movie's first trailer has dropped, with some tantalising plot hints.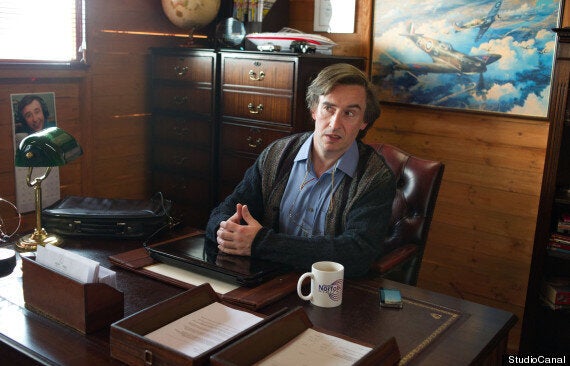 Alan Partridge is accidentally caught in a situation that may bring out the best, or possibly the worst, in him
"It's you, Alan Partridge, in a siege, at a radio station."
"Heavy kissing and guns," according to a slightly paunchy looking Mr Partridge, seated decorously at the brain-storming meeting between the production crew and the 'talent'.
So what's it going to be called? Let him tell you... WATCH ABOVE...
The big screen debut of Steve Coogan's alter ego will be in UK cinemas from 16 August 2013. In the meantime, here are some of our favourite Partridg-isms on cars to help you get through the Friday traffic...