Tottenham players were subjected to racist chants by Internazionale supporters, who were also seen waving an inflatable banana during the clubs' Europa League tie.
Spurs lost 4-1 after extra-time on the night but progressed to the Europa League quarter-finals on away goals after the game finished 4-4 on aggregate.
However, much of the aftermath to the thrilling encounter will surround what action governing body UEFA will take against Inter after racism seemingly reared its ugly head tonight.
Monkey chants appeared to be aimed at several Tottenham players, notably goalscorer Emmanuel Adebayor, while a fan was seen with an inflatable banana.
It is not the first occasion Spurs have had problems against Italian sides this season.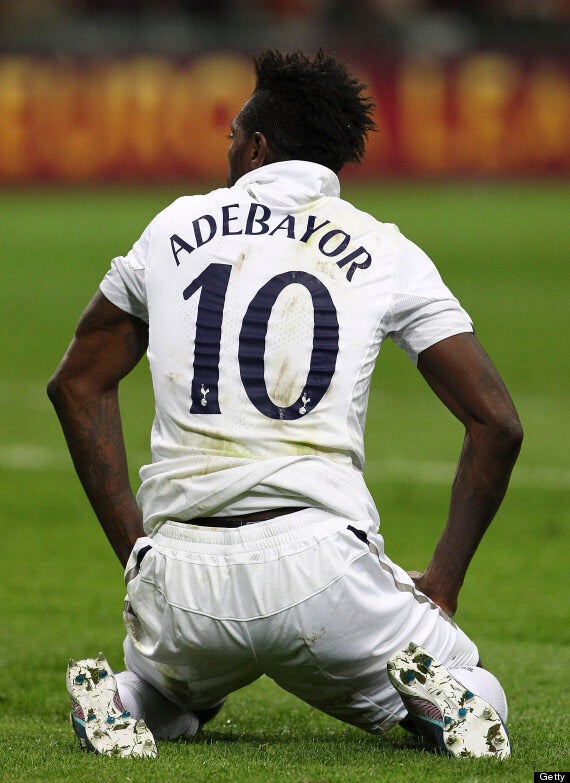 Adebayor was targeted by Inter fans
Lazio were fined for racist chanting in their Group J tie at White Hart Lane in September and were reprimanded again for racist behaviour in November's return game.
Spurs coach André Villas-Boas said he expects Uefa will punish Inter - who were recently fined after their fans racially insulted AC Milan striker Mario Balotelli.
"It's a very sensitive situation," said. "Uefa set out to act on that situation.
"It was very, very easy to hear the chanting so I am sure that Uefa will act on it.
"It's difficult for Inter Milan because it is something that in some way has happened before.
"It doesn't mar the game but it is something that should have been avoided."