Proud expectant parents Kate and Wills have nicknamed their royal baby-to-be 'little grape' according to a family friend, who revealed the affectionate moniker to a US magazine.
The Duke and Duchess named the foetus 'our little grape' to reflect its size at nine weeks, the magazine says. Kate is now almost halfway through her pregnancy, at which point the foetus is about the size of a banana.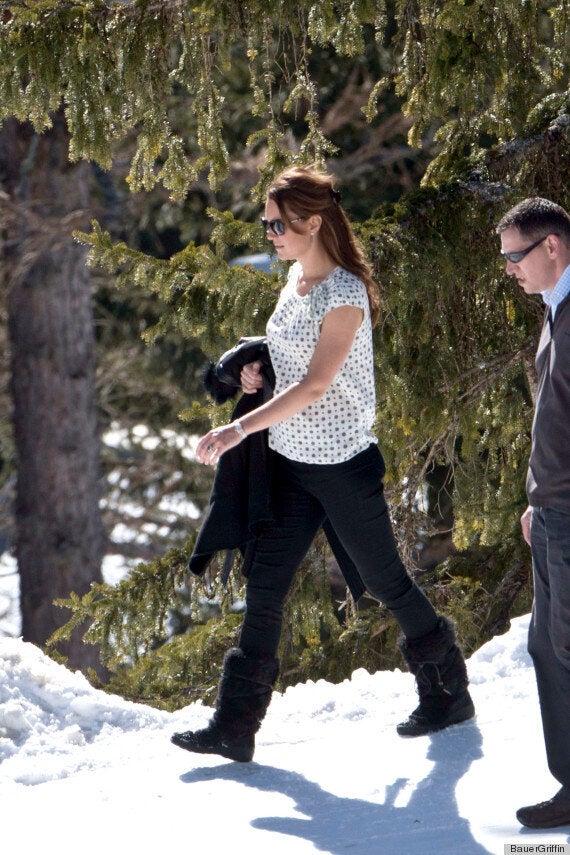 Kate has nicknamed the royal baby 'little grape'
Kate has been swotting up on what to eat and drink to ensure the baby is as healthy as possible according to the unnamed friend, who made the comments to US Weekly. She has also employed a private yoga instructor to give her lessons in prenatal exercises and is "giving in" to sweet-toothed cravings.
"She's got sugar on the brain. Chocolates, biscuits, cake. When she sneaks off to a nearby Starbucks for a decaf coffee, she'll often pick up a baked good!" the friend told the magazine. An official portrait of the couple
'Little grape' is fast becoming the most discussed foetus since Demi Moore's tummy (with Scout Willis inside) appeared on the front cover of Vanity Fair.
There was a flurry of excitement over royal baby/little grape last week when a well-wisher in Grimbsy offered Kate a teddy bear and she replied saying "I'll take that for my d..." Little grape makes an appearance alongside Kate at an official function
However footage has come to light which muddied waters over whether Kate did indeed intend to say daughter and some suggested Kate was merely going to hand the teddy to her dog, Lupo.
The ever-enduring mystery of the sex of the imminent Royal Baby took another delicious twist on Thursday.
Whilst visiting racing team Williams in Doha, Qatar, roving Royal and soon to be granddad, Prince Charles, was presented with a set of blue mini overalls. Does the world of racing know something the rest of us don't?